After suspending the planned monthly government meetings set for 23-24 July, Prime Minister Thongloun led select Cabinet members and other senior officials to Sanamxay District in Attepeu to monitor rescue and relief efforts being made for the disaster victims.
The Prime Minister is seen in these images to have traveled to the southern province of Attapeu in a military helicopter escorted by military personnel and central and provincial officials.
The government has entrusted the Ministry of Labor and Social Welfare in collaboration with the Ministry of Defense and Attapeu provincial authorities to urgently create a special task force committee to mobilize relief supplies from all sectors to help the flood victims.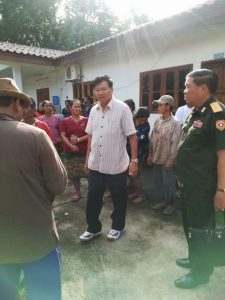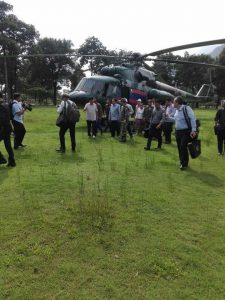 Photo credit: Tholakhong, Support Prime Minister Thongloun Sisoulith