Travelers, tourists and residents in Laos can expect to be able to ride the rails to traverse some of the country's key destinations and onward to China's Yunnan province and beyond by the end of 2021, and eventually, in the other direction to Bangkok, a major strategic dialogue meeting in China has been told.
The project was 40% complete and on track, a senior academic from Laos told a strategic dialogue forum in Nanning to mark the 5th anniversary of the Belt and Road Initiative, a major China-led initiative to boost infrastructure on regional trade routes.
The Forum was held in conjunction with the China-ASEAN Expo.
Speaking at the 11th China-ASEAN Think Tank Strategic Dialogue Forum was held in Nanning, Guangxi, the Associate Dean of the Lao Academy of Social Sciences said the railway would serve to connect China and ASEAN more closely was key to transforming Laos from a landlocked country to a land-linked country, news portal sina.com.cn reported (in Chinese).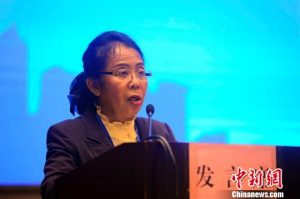 She said that the Sino-Royal Railway is conducive to the exchange of people and investment and the trade in Laos and Chinese goods.
After the commissioning, the railway would contribute to solving many employment problems in Laos and promote the development of the tourism industry and facilitate travel to strengthen exchange and cooperation between China and ASEAN, and achieve mutual benefit and win-win results, she said.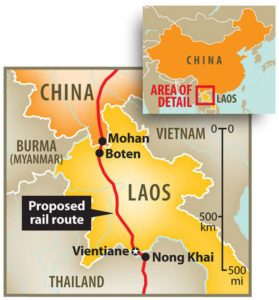 Proposed in 2013, the Belt and Road Initiative (comprising both the Silk Road Economic Belt and the 21st Century Maritime Silk Road) is aimed at building a trade and infrastructure network connecting Asia with Europe and Africa along the ancient trade routes of the Silk Road on land and at sea.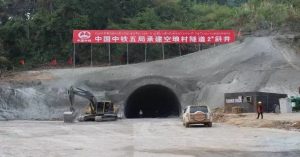 To follow the railways' route, a video has been published which can be viewed on Youtube.
For more specifics on particulars of the project, visit Laotian Times own handy explainer Everything You Need to Know about the Laos-China Railway.