Tag Archives:
One belt one road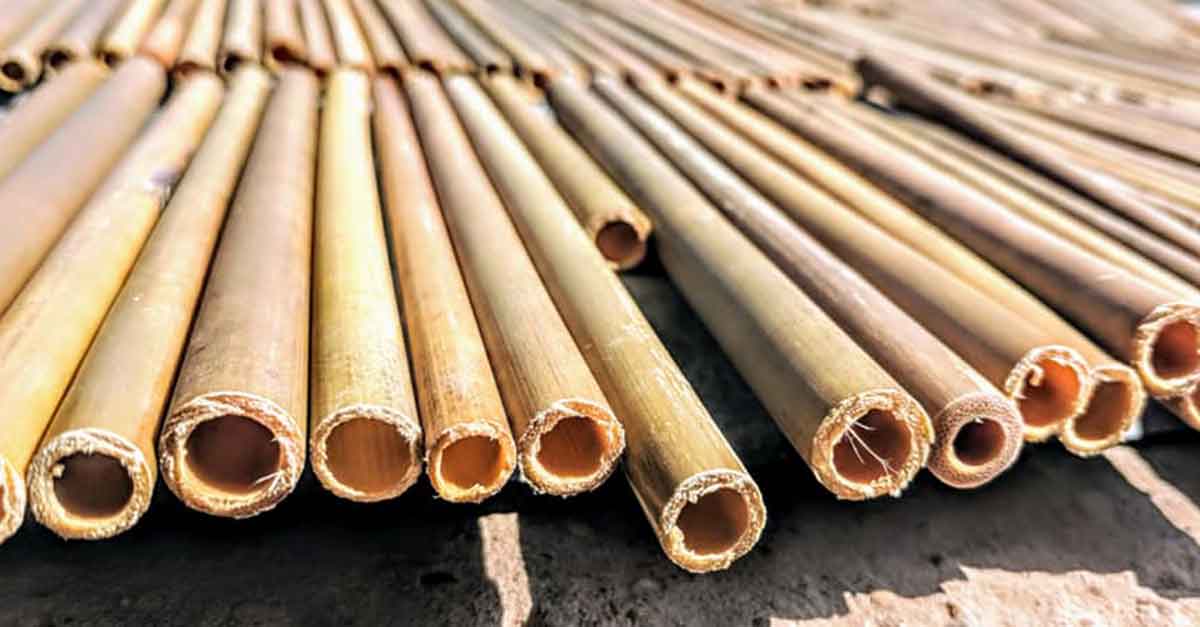 Luang Prabang's very own BambooLao has captured the top prize and a US$10,000 Innovation Grant in the 2018 Mekong Innovative Startups in Tourism (MIST) challenge, which is described as "an elite travel startup competition, supported by the Australian Government and Asian Development Bank, (including) Asia's most prominent travel-specialized venture capitalists among its advisors.
"BambooLao is on a mission to eliminate single-use plastics from hotels and resorts across Asia. They have produced more than 80,000 reusable bamboo straws and other bamboo utensils, using indigenous bamboo varieties and a proprietary natural treatment process.
"Their straws are used by Aman Group, Pullman, Rosewood Group, and Sofitel properties, as well as EXO Travel tours. BambooLao estimates their environmentally-friendly products have displaced the use of 5 million single-use plastic straws."
MIST's top prize comes with a USD10,000 innovation grant.
"The MIST innovation grant will help us scale–up production from one to three villages. We must invest in capacity to meet growing international demand," said BambooLao founder Arounothay Khoungkhakoune was reported as saying.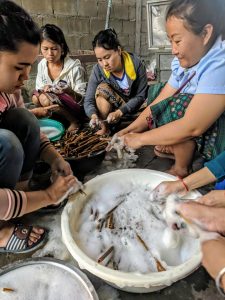 Bamboo straw production a community process.
Vietnamese startup Ecohost reportedly captured MIST's second prize and received a USD5,000 grant. Ecohost facilitates quality tourism experiences in the Vietnamese countryside, working with rural communities to develop tours and activities while improving the capacity of local homestays to serve international guests.
"BambooLao, Ecohost, and other MIST finalists demonstrate how the Mekong region's bright, innovative entrepreneurs are finding practical solutions to solve industry problems while striving to make tourism more inclusive and sustainable," said Jens Thraenhart, co-organizer of MIST and executive director of the Mekong Tourism Coordinating Office.
According to the organisation, "MIST supports high-growth-potential emerging market startups in travel and hospitality, particularly startups that generate positive impacts for communities, culture, and the environment. The program's five 2018 finalists refined their business acumen and pitching skills during MIST's weeklong business fundamentals boot camp, five months of customized coaching by industry experts, and MIST pitch competitions in Ho Chi Minh City, Nakhon Phanom, Thailand, and ITB-Asia's Mekong Travel Startup Forum in Singapore."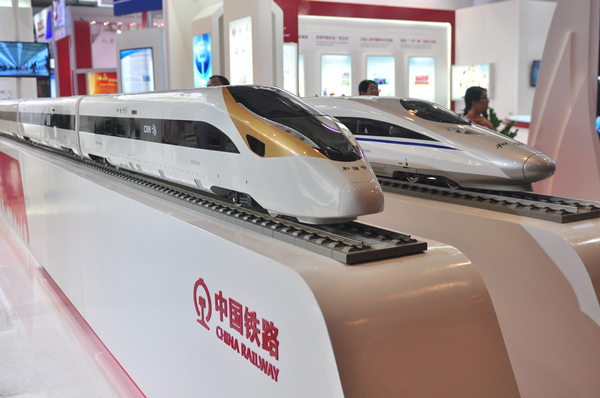 Travelers, tourists and residents in Laos can expect to be able to ride the rails to traverse some of the country's key destinations and onward to China's Yunnan province and beyond by the end of 2021, and eventually, in the other direction to Bangkok, a major strategic dialogue meeting in China has been told.
The project was 40% complete and on track, a senior academic from Laos told a strategic dialogue forum in Nanning to mark the 5th anniversary of the Belt and Road Initiative, a major China-led initiative to boost infrastructure on regional trade routes.
The Forum was held in conjunction with the China-ASEAN Expo.
Speaking at the 11th China-ASEAN Think Tank Strategic Dialogue Forum was held in Nanning, Guangxi, the Associate Dean of the Lao Academy of Social Sciences said the railway would serve to connect China and ASEAN more closely was key to transforming Laos from a landlocked country to a land-linked country, news portal sina.com.cn reported (in Chinese).
She said that the Sino-Royal Railway is conducive to the exchange of people and investment and the trade in Laos and Chinese goods.
After the commissioning, the railway would contribute to solving many employment problems in Laos and promote the development of the tourism industry and facilitate travel to strengthen exchange and cooperation between China and ASEAN, and achieve mutual benefit and win-win results, she said.
Proposed in 2013, the Belt and Road Initiative (comprising both the Silk Road Economic Belt and the 21st Century Maritime Silk Road) is aimed at building a trade and infrastructure network connecting Asia with Europe and Africa along the ancient trade routes of the Silk Road on land and at sea.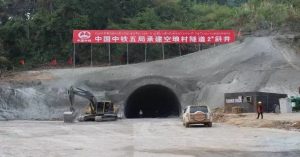 To follow the railways' route, a video has been published which can be viewed on Youtube.
For more specifics on particulars of the project, visit Laotian Times own handy explainer Everything You Need to Know about the Laos-China Railway.