What can you say about ULUVUS?
A few years less ancient than Vat Phu (Wat Phou) Champassak;
Probably not as well preserved as the olde towne of Luang Prabang,
Mysterious and curious though somewhat less so than the Plain of Jars;
Beguiling like a tune from a secret admirer, yet not quite a Khaen.
Such aims, like a UNESCO World Heritage Listing, may lie somewhere between old news, overdue recognition, aspirational daydreams and due any moment, but in any case, how could you fault the ambition of these relative titans of the (admittedly diminutive) Falang Lao musical landscape, known collectively as ULUVUS.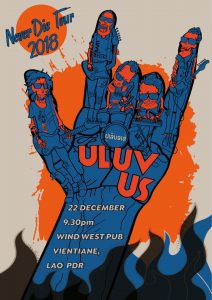 What can be said with relative certainty is few more pallid a phalanx of menfolk have flown as true in the worthy attempt to give the invisible bamboo ceiling of popular culture success in Laos a real shake.
Performing in the Lao language inspired by the wit and guile of troubadours past, the oft uniformed gents gathered a following among local and international fans alike.
Now, they are back from distant points of the globe to the epicenter of Vientiane evening amusement known and loved by generations; WINd-WEST Pub.
Inscribed on the Indee Records imprint, the lads spent a few well-spent years of the late 00's and early to mid 10's in Laos, lighting up the stage more than a fair few times and put out more than a couple of music videos if Youtube is anything to go by.
Gone but hardly forgotten and with a facebook page boasting no less than 36,000 likers (FB existed back then?!) they and their legions of aficionados call on fellow diehard fans and newbies alike, particularly those that fulfill the following criteria:
a) still alive in the physical sense;
b) of sound mind and body;
c) geographically proximate to WINd West Pub
to come out of the woodwork forthwith for this fully renovated if not reincarnated performance.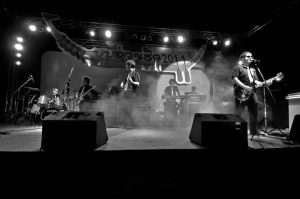 Like a flashback to another lifetime, you will be boasting old-time reminiscences with tall tales and rock hand signs to be to be hoist anew at the endless metaphorical BBQ of rock and roll.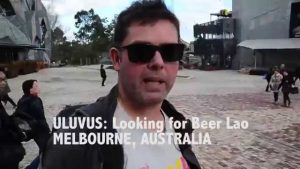 https://www.youtube.com/watch?v=aLnxH86kOTI