Visa applications to Thailand from Laos via Vientiane are set to get a shakeup with the introduction of an online appointment system, Thailand's Embassy has confirmed.
Long queues into the Thai consulate in Vientiane are set to become a thing of the past, with all appointments to be made online and walk-ins refused.
Information on the system is set to be released on embassy channels January 28, and come into effect on February 1.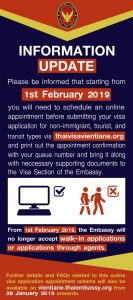 Apart from saving time, money and streamlining operations in a general sense, the move is set to make the biggest difference in summer, when rising temperatures have occasionally been known to fray tempers and sanity among the queuing applicants of multiple nationalities, many of whom are frequent travelers to or foreign residents of Thailand on "visa runs", as well as those persons based in Laos seeking visas permitting more than two trips per year overland to the near neighbor via Friendship Bridge.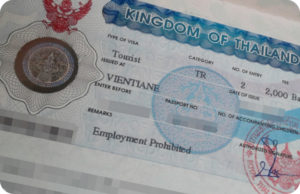 For those folk wistfully nostalgic about their time spent waiting for a visa appointment in the consulate queue, be sure to make it down in this splendid weather for old times sake.