The rustic charms of Chao Anouvong Stadium in Laos' capital were rarely stronger than last weekend as rugby players left it all on the field in Vientiane at Lao Rugby's DHL Rugby 10's.
As is so often the case with Lao Rugby, it was a case of ladies first.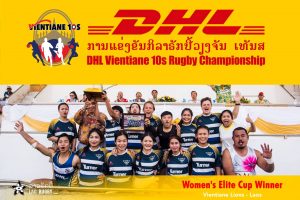 Capturing the Cup in the Women's Elite was Vientiane Lions.They were followed by plate winners DAC Weredragons — Banger Bells.
Meanwhile in the men's, the Vientiane Buffalos left with the plate for runner up in the Men's Elite.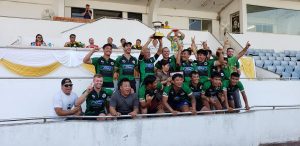 They finished second overall only to the formidable Cup winners, the Royal Thai Airforce.
Thailand's Roi-Et took out the men's development cup, edging out Men's development plate winners Lao Junior Tigers.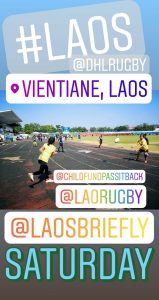 Also making its presence felt was the successful youth engagement initiative, Child Fund Pass it Back, which has received support from Australia. That country's former Foreign Minister Julie Bishop famously attracted attention to the initiative on a trip to Laos during the country's ASEAN Chairmanship in 2016 as Laotian Times reported.
An initiative with its genesis in Laos and now spreading through Asia, the Child Fund Pass it Back program is currently seeing Japanese coaches in Vientiane to be trained in the methodology.
It comes as Japan also lends support to Rugby development ahead of the World Cup 2019.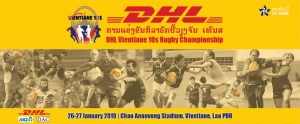 The 2019 DHL Vientiane 10s Sponsors: DHL Rugby,DAC Management LLC, ANZ, the Pot Bellied Pigs, Anakot Consulting, Geo-Sys Lao, Yula.la, Vientiane College, DFDL Legal and Tax, the Irish Embassy in Hanoi, RedBox Storage, the 100 World Legends Organization, New Zealand Rugby Resources, and Princeton In Asia.