France's Provence in the spotlight as the inspirations from UNESCO-recognized cuisine make their annual return to Vientiane via Goût de France.
"For the past 5 years, Goût de France has been bringing together restaurateurs from all over the world and food lovers to celebrate in March the gourmet French meal, recognized as intangible cultural heritage by UNESCO,"  Ambassador of France in Laos Mrs. Florence Jeanblanc-Risler told restaurateurs and assembled news media personnel
"Goût de France highlights all of these elements united by the word "pleasure". We are excited to see this festival grow year by year: in total more than 5000 restaurants will participate in the 2019 edition in more than 150 countries. In Laos, Goût de France is also growing: 9 restaurants and establishments will participate in the various events planned in Vientiane during this month of March.

"First of all, on March 15th here at the Residence, several restaurants in Vientiane will join forces to offer an exceptional meal with the flavors of this region.  To the sound of a jazz band, you will be able to enjoy the most typical dishes: zucchini flower stuffed with ratatouille, Bouillabaisse, Tropézienne strawberry lavender etc.
"We are talking about good cuisine but also a certain universal art of "good way of eating" with the choice of quality products and season, the "good way of drinking" with an agreement between dishes and wines, and also about a "lifestyle" and about the French service that combines the cuisine to choose plates, cutlery and glasses and how to serve them."
"It is finally the meal as a moment of sharing and conviviality, between family and friends.
"For the 2019 edition of Goût de France, two themes were chosen: Provence, and Sustainable Development.
"Provence because this region of the South of France has a strong image evocative of sun, sea and mountains so often painted by the impressionists. It also produces a great variety of sun-ripened fruits and vegetables, very beautiful wines; it is also a welcoming region due to its climate and the warmth of its inhabitants. Everyone knows Marseille, Nice, Cannes, the Cote d'Azur but also the "small Alps" called the Alpilles.
"From March 20 until April 1, the region Provence will be on the tables of several restaurants in Vientiane: l'Adresse, l'ATMO, le Bistro 22, la Cage du Coq, ParadIce and Nadao will offer menus that will celebrate, each in their own way, this region rich in culinary traditions.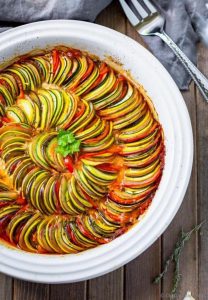 Goût de France – Good France 2019 in Vientiane, Laos
"The second theme chosen is the one of sustainable development. We all need producers, consumers, restaurateurs to protect our planet; the 2019 edition of Goût de France is therefore under the sign of a more responsible cuisine.
"As a continuation of the Paris agreement on the fight against climate change and to translate these commitments in the field of food, France is at the forefront of the global mobilization for the environment. Goût de France, the major event on the calendar of French gastronomy, is therefore in 2019, seeking an approach that is more respectful of the resources of the planet.
I wish here to highlight the actions of the chefs among us who put their cooking at the service of the globe.
The participating restaurants at Goût de France gave priority to short circuits and feed on local products. Many institutions have banned the use of plastic in their kitchens.
In addition to these two themes that will be highlighted by restaurants around the world, the French Embassy in Laos also wanted to put Goût de France in Laos under the sign of youth which represents the future.
Several young Laotians will be offered free tickets to the prestigious meal of Goût de France at the Residence of March 15. In addition, we have launched via social networks a presentation contest on French and Laotian gastronomy.
"Winners will be eligible to receive invitations at participating restaurants and the first prize will receive an invitation for two guests on the evening of March 15th.
Before closing this presentation, I would like to thank our chefs here again.
"Gentlemen restaurateurs, you proudly fly in Vientiane the colors of the French gastronomy! Often established a long time in this country, you practice a cuisine that uses French techniques enriched products and Laotian influence.
"French gastronomy is welcoming and open and I am very happy to see two Laotian chefs participating in the event this year!"
Participating restaurateurs: l'Adresse, l'ATMO, Bistro 22, la Cage du Coq, ParadIce, Trio Coffee, Chef Panh, M by K Cafe and Nadao.

Event sponsors include Pernod Ricard's Mumm champagne, also known for its "Ricard" pastis and the Landmark Mekong River Hotel for tables, chairs & tableware.