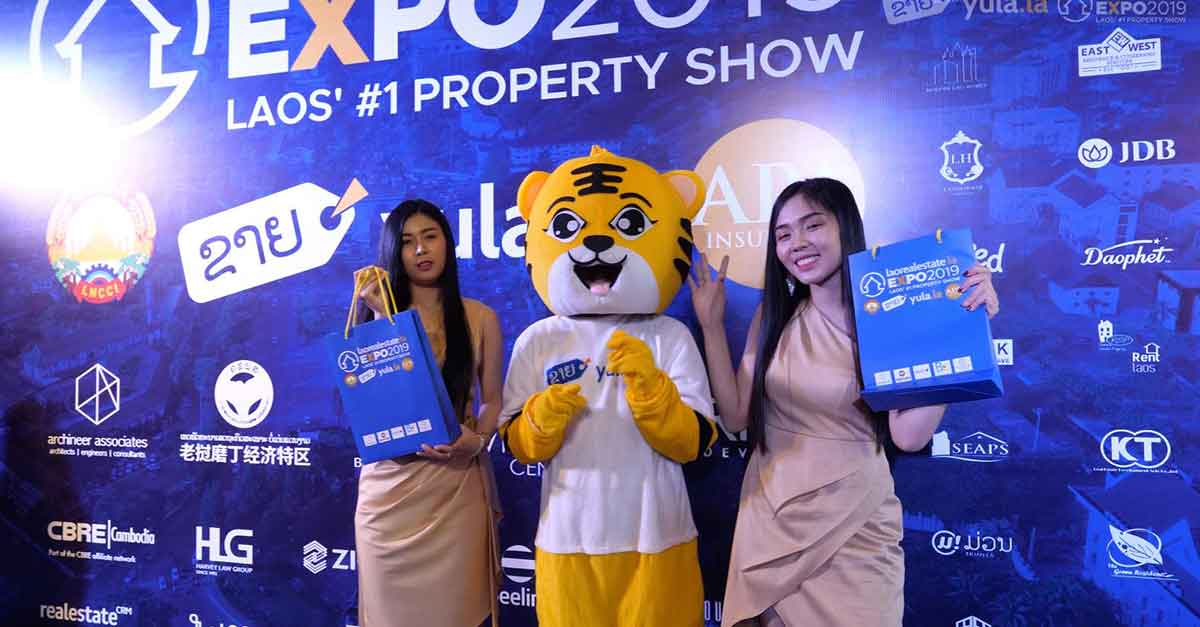 Time flies! So do real estate investment, advertising, financing and development opportunities…
That's clearly a philosophy what many folks ascribe to in Laos as some $US10 million in real estate-related deals and financing agreements were inked at the first Lao Real Estate Expo earlier in this month of March, according to organizers.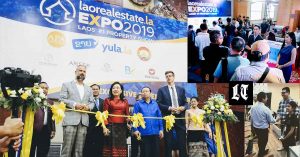 The promise of prosperity aplenty attracted all comers in March 2019 as Laorealestate.la, and the Lao National Chamber of Commerce and Industry (LNCCI) teamed up with Laos' leading online marketplace, www.yula.la for the expo.
RDK Group, publisher of The Laotian Times, Champa Meuanglao and Laopost and contributor Laos Briefly joined to capture the excitement.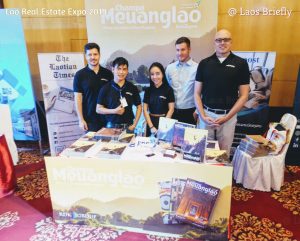 First Ever Lao Real Estate Expo 2019 by LNCCI & laorealestate.la Laos Briefly with Champa Meuang Lao, Laotian TImes & Lao Post.

Posted by Laos Briefly on ວັນສຸກ ທີ 1 ມີນາ 2019
Savvy clients & suppliers and B2B's were out in force, hunting for trade and investment opportunities alike.
Now, footage and imagery from the expo have gone online. Take a look and see if you can spot you and yours (and any other promising opportunities!)
ພາບບັນຍາກາດພາຍໃນງານມະຫະກຳອະສັງຫາລິມະສັບ 2019 ຄັ້ງທຳອິດໃນລາວເຮົາ ໃນ ວັນທີ 1 – 2 ມີນາ ທາງທີມງານຂໍສະແດງຄວາມຮູ້ບຸນຄຸນທີ່ໃຫ້ຄວາມສົນໃຈໃນງານເຮົາຢ່າງຫຼົ້ນຫລາມ ຈົນເຮັດໃຫ້ງານເຮົາປະສົບຜົນສຳເລັດເປັນຢ່າງຍິ່ງໃຫຍ່

Posted by Yula.la on ວັນອັງຄານ ທີ 5 ມີນາ 2019
According to organizers Yula.la & laorealestate.la;
"The first-ever Laorealestate.la Expo was a huge success, with over 3000 local and international property investors welcomed to Don Chan Palace on the 1st & 2nd of March, 2019.
"Over the two days, the event generated over 10 million USD in property sales and finance referrals.
"Powered by Yula.la, Lao's leading online marketplace, and in partnership with the LNCCI, over 50 property developers, banks, insurers, and related businesses were on show at the first expo, along with 20+ informative real estate seminars to educate investors and industry insiders.
"Keep your eyes and ears open for the next Laorealestate.la Expo, coming soon!"