A Lao Airlines Retrospective
Lao Airlines celebrates its 30th anniversary this year as a state enterprise. From its early beginnings with a mélange of aircraft and serving only a few domestic and international routes, the company has evolved through the decades into a trusty fleet with a staff of reliable professionals dedicated to upholding international standards on a range of routes, proving that when you fly Lao Airlines, you're safe with us!
Lao Aviation
1976-1989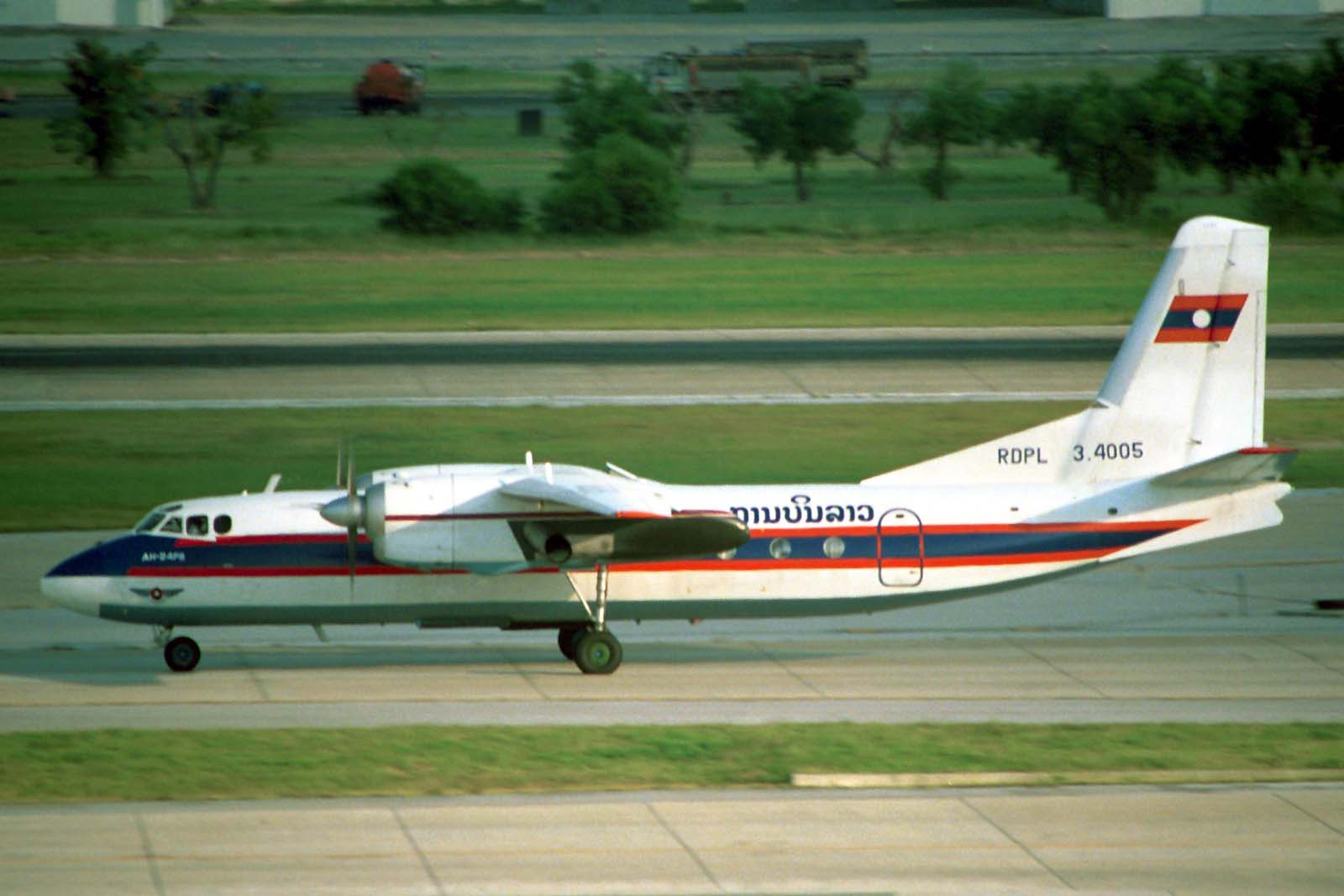 Air transportation in Laos began in the early 1960s with several airlines which were merged in 1976 into Lao Aviation, a unit of the Department of Civil Aviation. In this early phase, the fleet included a Fairchild C-123, a Douglas C-47, a Douglas DC-4, an Antonov AN-2, a Mi 8, an Antonov AN-24, and an Antonov AN-26, flying routes to Hanoi, Bangkok, and Phnom Penh.
Lao Aviation
1989-2003

Spinning off from the Department of Civil Aviation in 1989 as a state enterprise, Lao Aviation partnered with several foreign companies in order to train employees, boost standards, and improve the business. During this period the fleet comprised of ATR-42, ATR-72, Xian Y-7, and Harbin Y-12
Lao Airlines
2003-present

Under a new business plan, Lao Aviation rebranded to Lao Airlines and updated its livery with the frangipani flower. Supporting businesses also developed, including Muangthong Hotel, Champa Holidays, and Lao Airlines Engineering Company. The airline overhauled its fleet with four Airbus A320-214s, three ATR 72-600s, and four ATR 72-500s to proudly serve travelers to its 6 domestic and 15 international destinations. The airline continues to develop and improve, even achieving International Air Transport Association (IATA) global safety and security standards every year since 2015.
Credit: Champa Meuanglao Magazine