A number of villages in Nan District, Luang Prabang Province have been hit by severe flash floods after torrential rain on Monday evening.
A massive rainstorm has finally broken the severe drought that gripped the country for months, causing flash flooding in Luang Prabang.
The Nan River burst its banks early Monday morning, overflowing into several nearby villages. Nearly 400 families have been affected by the floods, with local authorities providing assistance.
Villagers and their belongings are being moved by boat to higher ground, and so far there have been no reports of injury.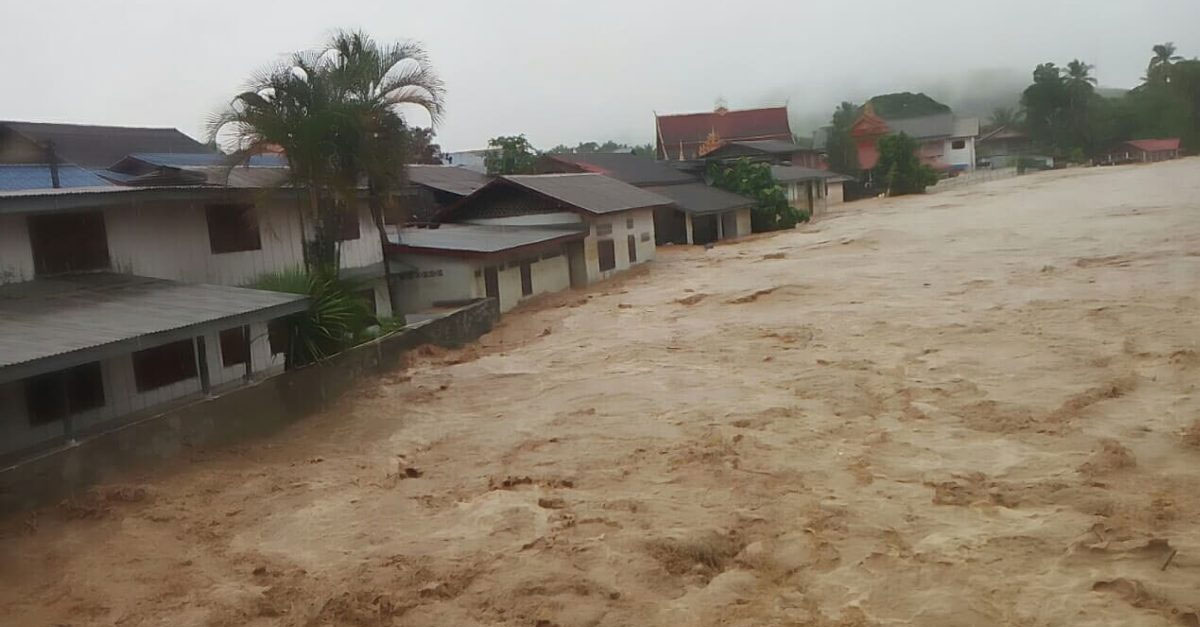 The floodwaters began to subside yesterday afternoon, and authorities are now undertaking an assessment of the damage caused to villagers' homes and livelihoods.
The Meteorology and Hydrology Department, Ministry of Natural Resources and Environment, has issued a severe weather warning for many parts of the country, especially the northeast, central and southern regions as a tropical depression will pass over the country in the next few days.
Strong winds and heavy rains are expected, which could cause flash flooding and landslides.