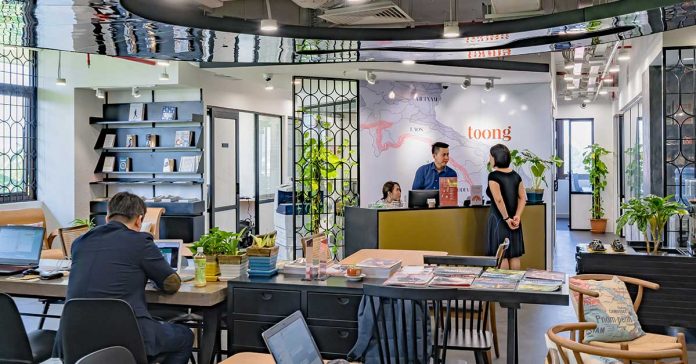 An average 21st-century person spends most of their waking hours in the office instead of with their families or at their homes. That's why revitalizing the office as a space for creativity rather than a sterile, cubicle environment is extremely necessary.

As the first premium co-working space in Vientiane, Toong is a new generation serviced office developer dedicated to the city's forward-thinking residents, where one can find a harmonious combination of unmatched productivity and extraordinary inspiration.
Your dream office is coming true
Have you ever imagined working in such a gorgeous office that you can check-in at every corner and proudly post on Instagram? Have you ever thought that operating your own office makes a nuisance of yourself and you want to spend more time and budget on profitable projects rather than office maintenance?
If yes, Toong might be the workspace you have always dreamed of. Renting an office at Toong, you will immediately gain access to an ecosystem of services: from high-speed wifi, reception, mail and handling service, business lounge, fully-equipped meeting rooms, coffee counter, library. Everything is ready-to-use. You just need to bring your laptop and start working.
It is calculated that by sharing facilities with other businesses, one business can save up to 60% of the monthly expenses compared to renting, investing in interior and operating a traditional office.
Aeksalack Oudomsouk, a native Laotian who is working for an IT company specialized in mobile apps and a long-term tenant at Toong, said: "Toong's interior design is simple and minimalist. Everything satisfies me, from the friendly staff, modern facilities, high security to its affordable price and its quietness. Even the candy is good at Toong."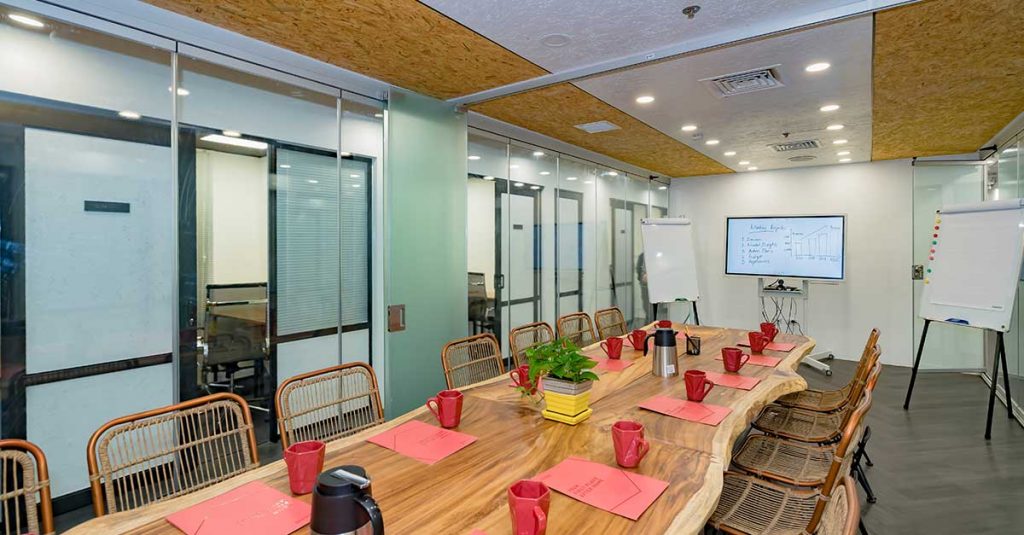 Meanwhile, Benjamin Wichtham – an expat working in Laos told that he chose Toong "because of its modern look, the internet, free coffee, and it offers office for one person, with excellent price. "I traveled many countries in Asia and Toong in Vientiane is one of the coworking spaces with the most reasonable price", said Wichtham.
Toong also offers Hot Desk services for freelancers and independent workers who are looking for some nice and quiet work corner, well-equipped Meeting Rooms which is suitable for board meeting, pitching, interviews, brainstorming sessions, training, meetups, and versatile Event Space with a capacity up to 30 people.
From an intriguing trend to the favorite-to-be workplace
Located within an A-level office complex directly connected to Crowne Plaza hotel and only 15 minutes drive from the airport, Toong awes you with its elegant interior design and its stunning views onto a lovely garden and the tranquil city.
And by blending very well a workspace with lifestyle services such as gym, swimming pool, spa, restaurants, Toong redefines a new standard for workspaces in Laos' capital.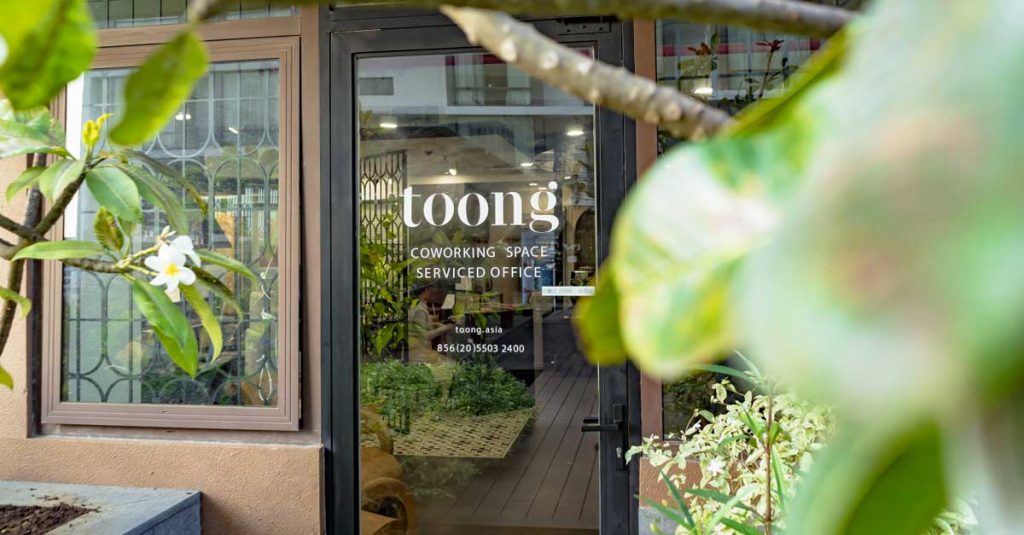 Many Vientiane residents, just because of curiosity, has come to Toong to try a day pass. However, after that, they are totally convinced by the superb experience at Toong. Petureau Maue, a foreign independent worker even praised Toong as the best workspace in Laos he has ever known.
After a few months in operation, Toong in Vientiane now has welcomed businesses and freelancers working in diverse fields such as real estate, finance, IT, tourism, chemicals, laws, fintech, NGO. Impressed by Toong services, some customers even introduced their partners to settle down here.
Without a doubt, a progressive community is emerging at Toong.