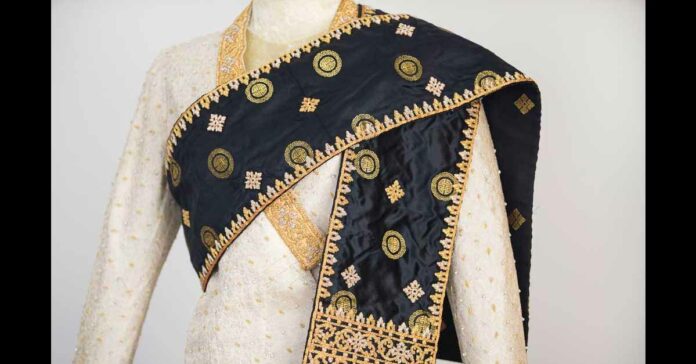 Laos has issued a decree on national dress that outlines the details of traditional clothing to be worn during ceremonial events.
The decree, issued on 1 December by Prime Minister Phankham Viphanvanh, is aimed at ensuring unity in the preservation of the nation's unique customs and traditions.
Under the decree, the elements of Lao national dress by women include a blouse, skirt, sash, and shoes. The blouse must be long-sleeved and made in Laos from cotton or silk, and may be of any color.
Both the skirt and sash must be made from cotton or silk with the sash being 220-225 centimeters long and 36-40 centimeters wide. The decree stipulates that the sash should match the skirt and blouse.
For men, the traditional garb includes a shirt of any color, as well as trousers and shoes that should be dark in color.
The shirt should be made from cotton or silk produced in Laos, while the decree stipulates particular placement and measurements for buttons.
A man's trousers under traditional dress should be full length and of a material produced in Laos.
According to the decree, residents of Laos are prohibited from wearing a national dress while undertaking any illegal activities, from mocking or ridiculing the national dress, or using the national dress as a company or organizational uniform.
The decree is applicable to individuals and organizations in Laos as well as those in other countries who are in any way affiliated with the national dress of Laos.
—
Join our Telegram channel to receive our regular news updates.