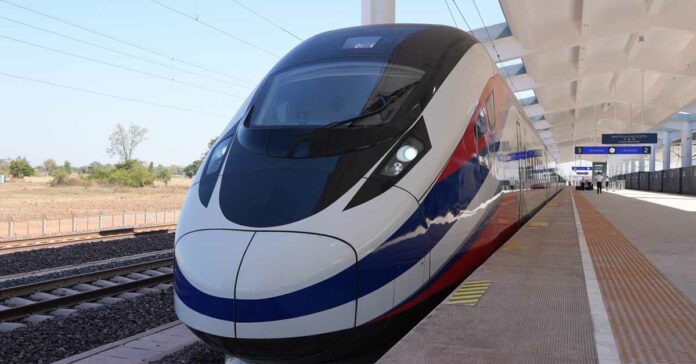 China expects more than 1 million passenger trips will be made on the Laos-China Railway during the Lunar New Year period, despite travel restrictions.
Reuters has quoted Chinese state media as saying that Lunar New Year will see increased travel along the railway connecting Laos and China.
The Lunar New Year period begins on 1 February and is the peak travel season for Chinese people, with billions of passenger journeys made each year.
In order to meet demand, China operates thousands of temporary extra bus and rail services during this period, which has been called the largest annual human migration in the world.
Across the border, Laos has announced it will reopen for tourism on 1 January 2022, with its northern borders to China expected to open.
But travelers may still encounter quarantine periods on both sides of the border, as well as overseas travel restrictions in place for Chinese citizens.
The Laos-China Railway runs from Vientiane Capital in Laos to the border with China at Boten, where the line continues upward through Yunnan Province.
The northern end of the Laos-China Railway is connected to the Chinese rail system in Mohan, through the Yuxi-Mohan Railway.
While current regulations do not allow cross-border passenger travel between China and Laos, Kunming has reported a rise in ticket sales.
Since the Laos-China Railway opened on 3 December, more than 300,000 passengers have traveled on the Chinese side of the rail line, according to reports by Chinese media.
Freight services do make cross-border trips, with over USD 16 million worth of goods having been transported between Laos and China as of Wednesday.
—
Join our Telegram channel to receive our regular news updates.