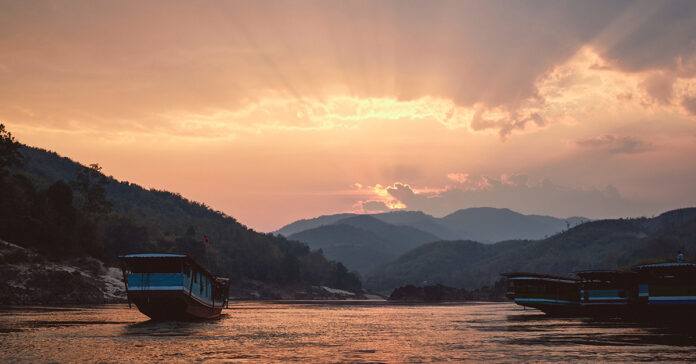 After selecting Laos as one of the 25 most breathtaking places one should visit in 2023, the popular magazine has curated a new list that features the country once again.

Slow travel is a more mindful way of traveling that enables one to immerse themselves in the culture of a place, its food, its music, and its people and make memories instead of just ticking off items from one's bucket list.
And Laos is the first destination that is highlighted for its "community-led conservation efforts; groundbreaking work in ecotourism, sustainability, and inclusive travel; and meaningful ways for travelers to give back".
Subtitled, Board a new train that makes the country's wonders more accessible, the article highlights how the many wonders of the country are much more accessible now thanks to the high-speed electric trains of the Laos-China Railway.
It says, "The Southeast Asian country known for its emerald-green vistas of the Upper Mekong River got a boost in domestic travel with the December 2021 inauguration of a Chinese-financed and -constructed bullet train christened the Lane Xang, an ancient Laotian name meaning Kingdom of a Million Elephants. The train's route features a 260-mile segment within Laos, starting at the border town of Boten and running through 75 tunnels and across 167 bridges, before terminating in the capital, Vientiane.
"The train's promise? To expand tourism among the Lao themselves, who can now more easily explore their country's multifaceted heritage, including the old imperial capital, Luang Prabang, a UNESCO World Heritage site."
Like last time, Laos is the only Asian country to feature in this esteemed list that encourages people to travel in a way that is kinder to the environment while also seeking out moments of escape, self-reflection and relaxation.