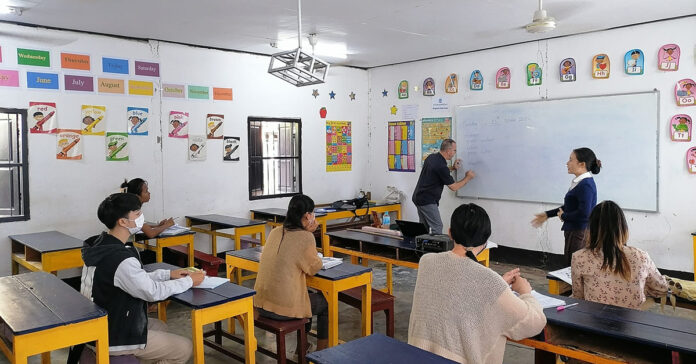 The Education First English Proficiency Index (EF EPI) conducts the world's most expansive ranking of adults by their fluency in English. This year's index featured 111 countries, Laos ranked the lowest on the list and Netherlands ranked the highest. 
The countries were divided into five bands: very high proficiency, high proficiency, moderate proficiency, low Proficiency, and very low proficiency. According to the EF EPI, "The bands make it easier to identify countries and regions with similar skill levels and to draw comparisons between and within regions."
This year's data is drawn from 2.1 million people around the world who took the EF Standard English Test (EF SET) or one of EF's English placement tests in 2021. The test takers in this edition are 18 years or above, with 25 being the average age and an almost equal number of male and female participants taking part in the assessment.
Countries with very high proficiency got over 600 points and countries with very low proficiency received less than 450 points. Singapore was the only ASEAN country to make it to the former list ranking at the no. 2 position with an impressive score of 642.
Most ASEAN countries were unfortunately placed in the latter category with Myanmar at 93 position, Cambodia ranked at 94, Thailand at 97, and Laos at the bottom at 111 with a score of 364. Vietnam made it to the moderate proficiency list with a rank of 60.
People residing in countries with very low English proficiency can "introduce oneself simply (name, age, country of origin), understand simple signs, give basic directions to a foreign visitor," states the website of EF EPI. While nations with very high proficiency can, "use nuanced and appropriate language in social situations, read advanced texts with ease, and negotiate a contract with a native English speaker."
The EF EPI disclaims that the list was drawn up based on the 400 or more participants from each country who chose to give the test based on their personal interest in learning English or getting an accurate assessment of their English skills. Hence, it might not be representative of an entire region or a country.
Additionally, since the tests are conducted online, only people with access to the internet were able to take part in them, hence excluding places where there is low usage or availability of the internet.