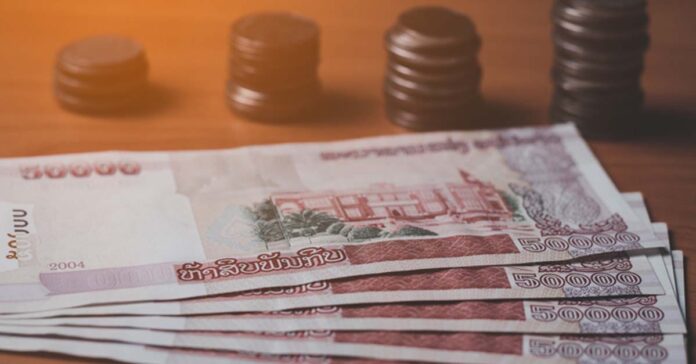 Bank of the Lao PDR (BOL) and Vientiane police have shut down unauthorized currency exchange shops to help prevent inflated currency exchange rates in the market.
BOL and economic police officers have investigated illegal currency exchange activities and inspected a total of 67 currency exchange businesses with over 30 illegal exchange shops in Vientiane.
The central bank and police officers also discovered that some exchange businesses advertised their services on Facebook and Whatsapp but operated without storefronts.
Accoding to information from the central bank, individuals or legal entities that distort the official exchange rate will face prison time from one year up to five years and a fine of LAK 50 million (Over USD 2,000) to LAK 100 million (about USD 5,000).
BOL urged residents to report or provide information about currency exchange services not offered by commercial banks at the following numbers: 020 312401 for Vientiane police and 021 264 590 for the central bank.
The Bank of the Lao PDR shut down 113 exchange businesses affiliated with commercial banks and suspended their operations across the country in January to have better control over exchange rates in the country.