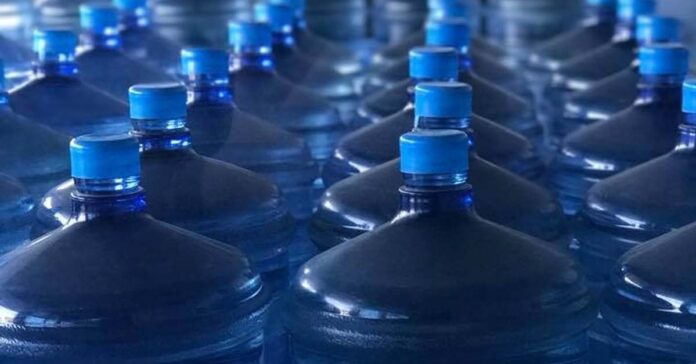 The Drinking Water Association in Vientiane Capital released a notice on Thursday, announcing an increase in price of the 18 liters bottle of drinking water in every district across the capital due to high inflation and the depreciation of the LAK currency.
According to the notice, the price increase will be in effect as of 1 June. The price of a large bottle of drinking water is currently LAK 6,000 (USD 0.34) and will rise to LAK 8,000 (USD 0.45) by next month.
The Drinking Water Association said the price rise is necessary as it is a means for the association to cope with the lack of production labor, an increase in the exchange rate of foreign currencies, the depreciation of the LAK currency, and the soaring rate of inflation.
Currently, the Lao economy is facing a number of challenges, including high external debt, high import prices, and a shortage of foreign currency. These challenges have contributed to a sharp fall in the value of the LAK currency, which has caused inflation to rise.
The resulting high inflation is causing real household incomes to fall, which is weakening spending and investment in the country.
The World Bank has called on the Lao government to take steps to address these challenges, including increasing fiscal discipline and improving the management of public debt.