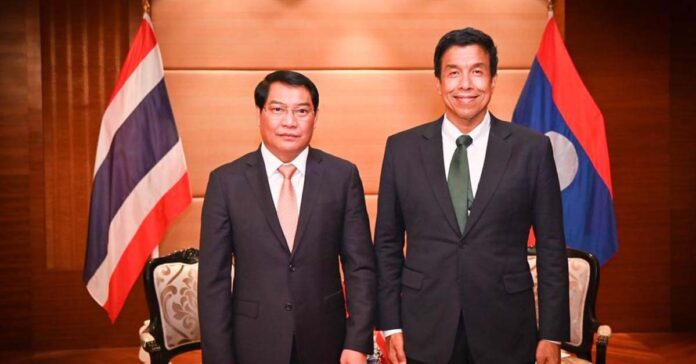 The Mayor of Vientiane Capital met the Governor of Bangkok, Thailand and his delegation to discuss development plans of the two cities on Friday.
Lao Post reports that Mr. Atsaphangthong Siphandone, the Mayor of Vientiane Capital, visited the Governor of Bangkok, Mr. Chadchart Sittipunt to discuss cooperation between the two cities in the future.
The Vientiane Mayor discussed education, health, and tourism-related issues and the 2008 memorandum of cooperation project, that seeks to combat trafficking especially for women and children, during his meeting with the Bangkok governor.
The two leaders exchanged ideas about the quality of human resources in education sectors of the two capitals and their countries and the possibility of introducing technology to increase the effectiveness of teaching and learning (E-Learning).
In tourism cooperation, the two leaders exchanged ideas of a midnight economy that would enable the growth of night-time businesses and the promotion of the urban economy, including improving the quality of street food to attract more visitors.