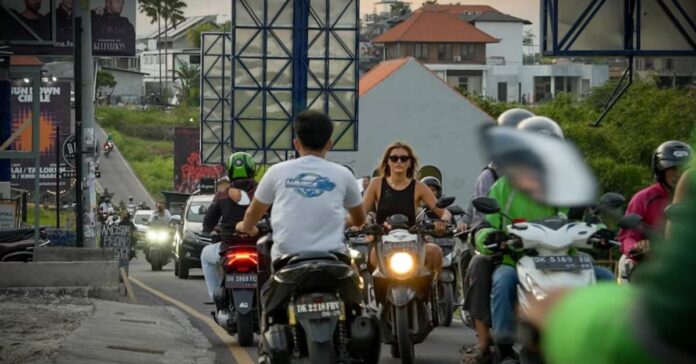 In 2023, Bali witnessed a series of incidents involving ill-mannered tourists, leading to the deportation of over 130 individuals.
Consequently, local authorities have taken a proactive step by outlining guidelines consisting of 12 "do's" and eight "don'ts" for international visitors.
This decision has been prompted by a surge in inappropriate conduct displayed by some tourists. One particularly distressing incident involved a naked German woman disrupting a traditional dance performance at a temple.
She has since been placed under care at a mental institution by the local authorities. However, the unfortunate trend of engaging in such behavior within temple premises seems to be gaining popularity.
Two Russian bloggers were also deported for their indecent behavior as one posed nude on a sacred tree, while the other dropped his pants at a volcano revered as sacred by the Hindu Balinese community.
The newly established regulations explicitly state that public nudity within temples or any other sacred locations is strictly forbidden. Additionally, entering holy sites for any purpose other than praying is now prohibited.
Furthermore, the guidelines also include a prohibition on exhibiting aggressive behavior towards authorities or any government officials. This measure has been taken in response to an incident involving an Australian woman who unleashed her fury at police officers after being stopped for riding a scooter without a helmet.
The "do's" list broadly aligns with the tone of the above guidelines which urge tourists to be respectful and polite towards citizens and law enforcement officials in the country. However, authorities strongly advised against using cryptocurrencies as a form of payment and emphasized the importance of complying with visa conditions and discouraging illegal business activities while in Indonesia.
The governor has emphasized that these rules aim to restore "quality and dignity" to Bali's tourism sector, which is still on the path to recovery after enduring a complete shutdown during the COVID-19 pandemic.