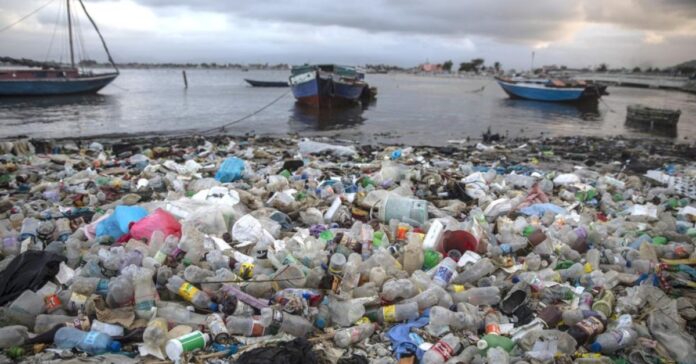 States must join efforts to put human rights at the center of a global legally binding instrument to end plastic pollution, the UN Human Rights Offices for South-East Asia and the Pacific said ahead of World Environment Day with the particular focus for this year on #BeatPlasticPollution.
Pollution is one of the most pressing issues in Asia and the Pacific region and has been identified as one of the three planetary crises that threaten human health and the environment. Only 9 percent of all plastic produced in the region, which accounted for 49 percent of global production, is recycled. The vast majority remains in landfills or other waste treatment processes, polluting the land, forests, rivers, and oceans pose a significant threat to wildlife and biodiversity. The production of plastic also contributes to greenhouse gas emissions, exacerbating the climate-related impacts on this region.
On 2 March 2022, the United Nations Environment Assembly adopted a historic resolution (5/14) which paves the way for the development of an international legally binding instrument on plastic pollution including in the marine environment. The resolution also notes with concern that the rapidly increasing levels of plastic pollution represent a serious global environmental issue that negatively impacts the environmental, social, economic, and health dimensions of sustainable development.
"While the Pacific Island countries contribute as little as 1.3 percent of global plastic pollution, the impact of plastic pollution on these islands is massively disproportionate to their contributions," said Heike Alefsen, Regional Representative for the UN Human Rights Office for the Pacific.
"States need to act urgently to address plastic pollution, or else the human rights of all people, including those whose lives depend on marine ecosystems, will increasingly be threatened," she added. "Those most affected by plastic pollution often lack adequate access to health care, information, and opportunities to protect themselves from exposure to the impacts of the pollution and access to remedy," she said.
The whole cycle of plastics has become a significant threat to a number of human rights, including the rights to a healthy environment, life, health, food, water and sanitation, equality and non-discrimination, and housing.
"Inclusive, transparent and participatory processes, coupled with human-centered, leadership and vision by States, as well as the development of a legally binding global instrument on plastic pollution, are all urgently needed, more now than ever, to transform long-standing commitments into action," said Cynthia Veliko, Regional Representative for the UN Human Rights Office for South-East Asia.
"Indigenous peoples and other most affected and vulnerable communities must be protected against the significant adverse effects of plastic pollution, and the informal waste pickers and workers across the plastic supply chain must be guaranteed a just transition plan," she said. "While there is an increasing awareness of the impact of plastic pollution, we also need to place the rights holders at the heart of solutions to plastic pollution."