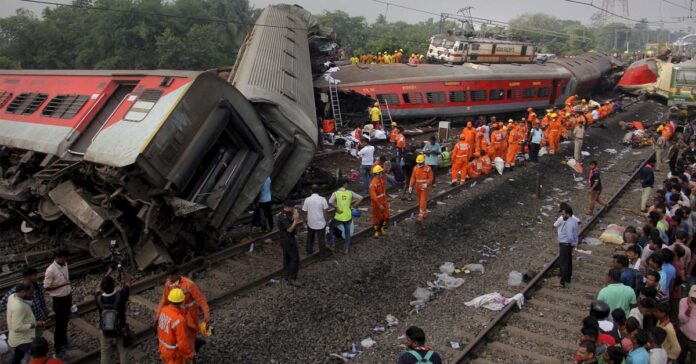 On Monday, President Thongloun Sisoulith sent a message of condolence to his Indian counterpart on Monday after a train collision in the eastern state of Odisha claimed the lives of at least 275 people and injured over 1,200 others.
The message, addressed to the President of the Republic of India, Droupadi Murmu, reads:
"It deeply saddens me to receive news of the train accident that occurred in Odisha, India on June 2, 2023, which resulted in the loss of lives and injuries to a substantial number of individuals. 
On behalf of the Lao People's Democratic Republic, I extend my deepest condolences to the people of India. Our thoughts go out, especially to the affected families in the aftermath of this accident.
Despite the challenges, I have confidence that the Indian government, along with its people, will join forces to overcome this period of hardship. Please accept my sincere respect."
In addition to the President, the Prime Minister, Sonexay Siphandone, and the Deputy Prime Minister, Saleumxay Kommasith, also extended their condolences to their Indian counterparts.