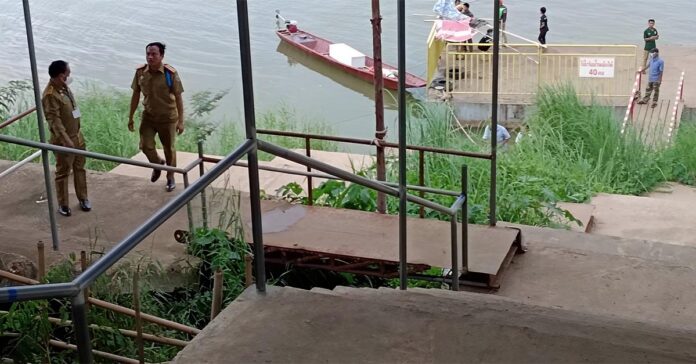 Three Lao migrants who went missing after a boat capsized on the Mekong River in Khammouane's Thakek district on Tuesday were found dead on Thursday morning.
According to the Khammouane emergency service team, the bodies of the three people who went missing after the accident, including a 5-year-old boy and two other adults, have now been recovered.
One of the deceased, a woman in her mid-30s who is reportedly the 5-year-old's mother, was discovered on Wednesday evening 30 meters away from where the boat overturned near the Thai border.
The boy was discovered near the location where his mother was found the following day. A man, also in his mid-30s, was discovered on the same day as the child.
A rescuer from the emergency services team told the Laotian Times that the boatman may still be alive but is likely to have fled to Thailand out of fear of being prosecuted.
In addition, the rescuer disclosed that all detained individuals who were traveling on the boat had been sent home. It remains unclear whether these individuals will be charged with any offenses. Witness statements from the survivors of the capsized boat haven't been made public yet.
The unfortunate event took place on Tuesday when a boat carrying nine Lao migrants who were returning from Thailand overturned, resulting in three of them going missing.