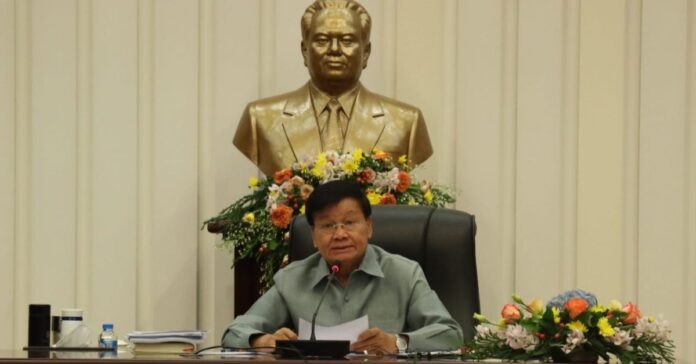 During the 6th Plenary Session of the 11th Party Central Committee held last week, President Thongloun Sisoulith addressed the committee, asking them to focus on several key tasks to overcome the current economic situation in Laos.
During the meeting which was chaired by the President, party members unanimously agreed to maintain unity and tackle the current economic situation for the socio-economic development of the country.
The committee also agreed to help Laos increase its production strength and become less reliant on imports, and develop policies to further promote exemptions for production-related businesses. 
One of the main topics discussed during the session was the need to prevent budget leaks and reduce expenditures to prioritize savings.
Furthermore, President Thongloun and the committee agreed to focus on developing the tourism sector as the country prepares to declare 2024 as the year of tourism and also chair the ASEAN 2024 Summit. Lao Leaders are focused on increasing bilateral cooperation with ASEAN and other countries as well.
According to Target Magazine, the government is also keen on bridging the gap between the Lao diaspora settled abroad and their homeland to increase their contribution to the development of the nation.
Laos previously chaired ASEAN in 2004-2005 and 2016, and also hosted the ASEAN Tourism Forum in 2004 and 2013, which successfully publicized the country's many tourist attractions.