Dr. Martens has been trending on social media in Laos after one person made the surprise discovery that the German-founded British brand of boots is manufactured in Laos.
The footwear brand, which has its headquarters in Wollaston, England, manufactures some of its products in Laos, China, Thailand, Vietnam, and the UK.
According to Statista, the brand garnered over GBP 908.3 million in 2022 in global sales and also has 204 store locations across the world.
Upon making the discovery, Twitter user Kim Siever posted with the caption, "Doc Martens: made in Laos but still $220," highlighting the low wages and costs of production, and excessive profit margins made by the company.
Doc Martens: made in Laos but still $220. pic.twitter.com/w367LXVITX

— Kim Siever (@kim_siever) May 11, 2023
In 2022, the brand increased the price of its products by 6%, stating that sales globally have grown 13% but profits dropped 5% in the first half of 2022. The price increase was due to an increased cost of labor, energy, and supplies, including the bouncy soles and leather rising, according to The Guardian.
Some netizens think that the boots could be made at the Lao Midori Safety Shoes Co., Ltd. located in Houaynamen Village, Naxaythong District.
However, Dr. Martens isn't the only internally recognized brand with production located in Laos. New Era's flagship style and an icon in sport and street culture, the 59Fifty, which is also the official cap of Major League Baseball in the United States, also has part of its production line in Laos.
According to Reddit user ndaniel294, "New Era hats made in Laos are honestly the best fitting hats and also with absolutely superb craftsmanship."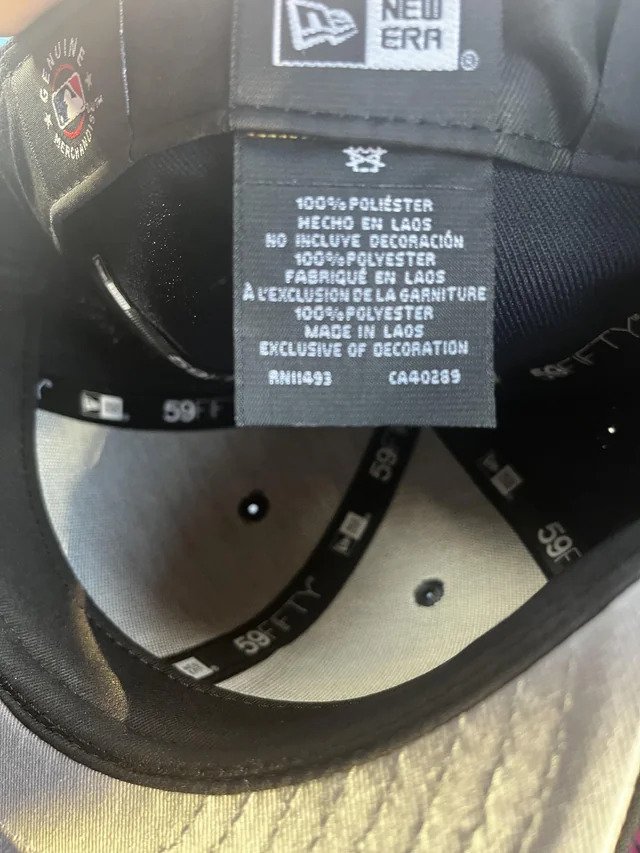 The user went on to say, "But all of the time hats from Laos have perfect stitch qualities and lining. Of course hats from Burma, Vietnam, Bangladesh, and China are all made well too, but I definitely notice hats made in Laos are super extremely clean."
Other internationally known brands such as Avis, Café Amazon, Mini Big C, Pizza Company, and Texas Chicken (the overseas version of Church's Chicken) have also invested in Laos, after the Lao government fully liberalized the retail sector in 2015, allowing foreign retail establishments to enter the country. Several American franchises, like Starbucks, have recently found success in the Lao market as well.