Three flights of steps up from Rue Hengboun's "The Hounge" sits Sexy Wood, a hidden gem of a downtown date-night hotspot. With a well-crafted cocktail menu, fine dishes, and a unique ambiance, Sexy Wood is well worth a visit on your next romantic evening out.
As the name promises, Sexy Wood delivers an atmosphere both romantic and highly sylvan—arriving at the third-floor dining room, guests are transported into a romantic ambiance replete with low lighting and what could only be described as a great profusion of carefully arranged sticks and faux flowers. The décor is certainly a bit idiosyncratic, but it works well and also seems to achieve a sound-dampening effect, making for a pleasantly subdued noise level in the dining room.
In keeping with the flowery motif, the impressive cocktail menu makes great use of floral gin for many of its offerings. The Dirty Berry, in particular, achieves a nice balance of sour, sweet, and floral flavors. Despite the softness of its attractive purple color and a thin layer of frothed egg white topping, it is also mixed to a respectable potency. For the less alcoholically inclined, the menu boasts a number of very interesting mocktails; however, with names like Candyfloss and Pinky Mind, you can expect them to be a bit on the sweet side.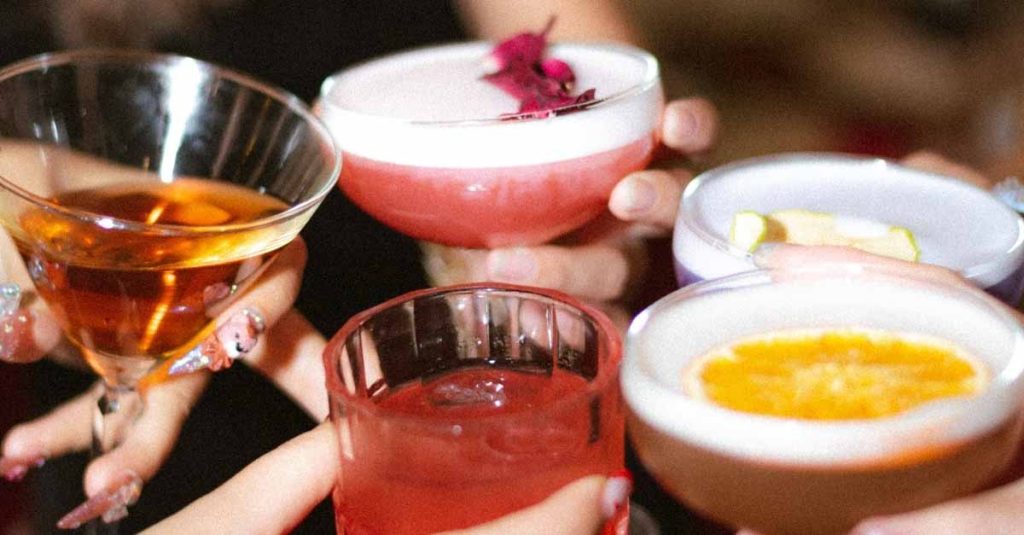 Perhaps appropriately, many of the dishes you will encounter in the Sexy Wood prominently feature the subtle earthiness and irresistible aroma of truffles. For accompaniment to an aperitif, a number of small 'side order' dishes are available from the menu of The Hounge downstairs, including fried calamari, lightly battered, sprinkled with tarragon, and served with a lightly truffled mayonnaise dipping sauce. Intriguingly, there is also a dressed-up grilled cheese sandwich (!) with Emmental cheese, truffle paste, and a bit of arugula.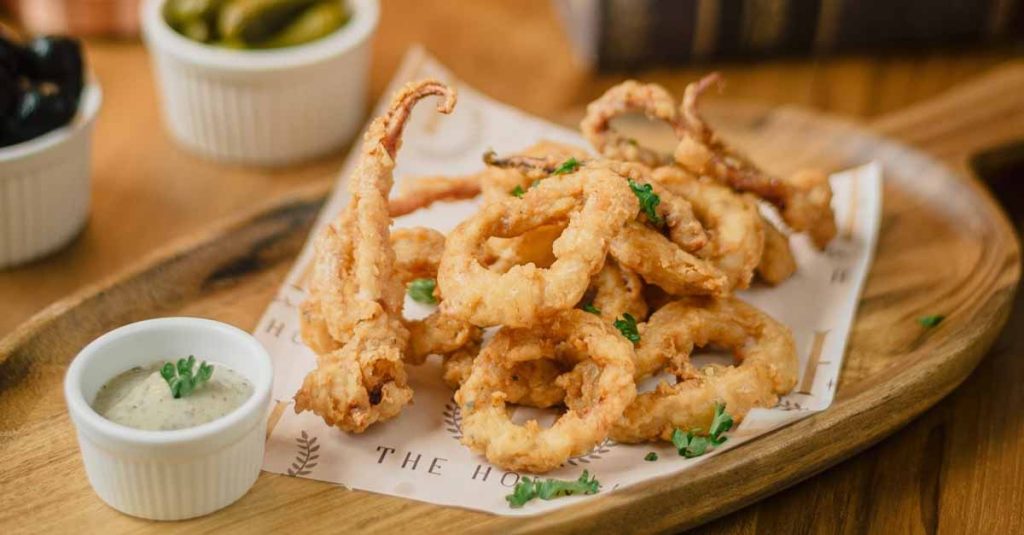 Moving to the mains, the decadent truffling continues. The hearty mushroom soup is thick and creamy and heavily truffled with both the fungi itself and infused oil—additionally, it is sprinkled with a bit of garlic bread and croutons for a nice bit of texture.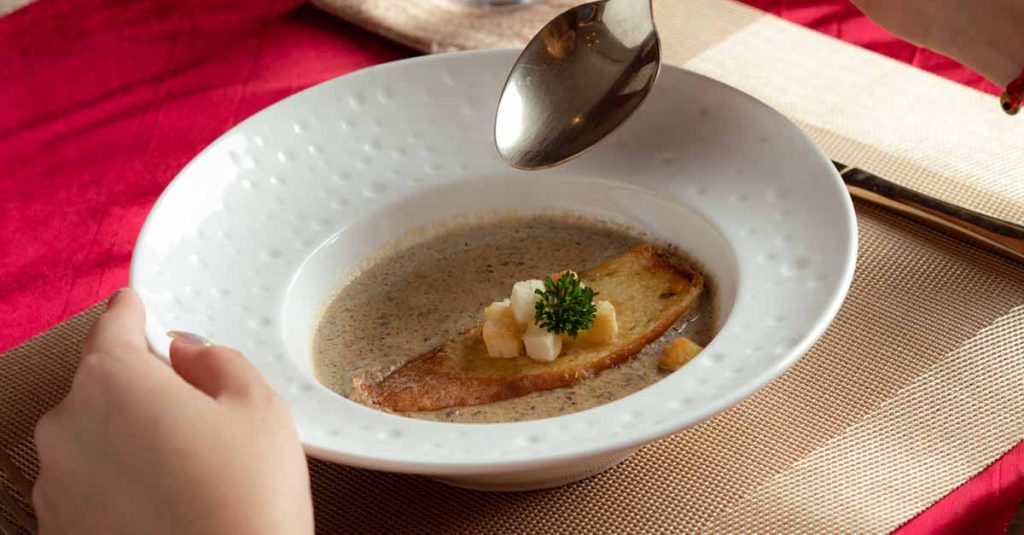 The tagliatelle in truffle cream was also extremely satisfying, with a decadently rich sauce and perfectly cooked pasta. Those averse to truffles, though, will be pleased to find that the seafood section is fungi-free. The perfectly seared salmon, crisply brown on the outside and soft and flaky on the inside, is placed between a pleasant mashed potato and vegetable medley, and a smoky red pepper and tomato sauce, redolent of a muhammara or romesco.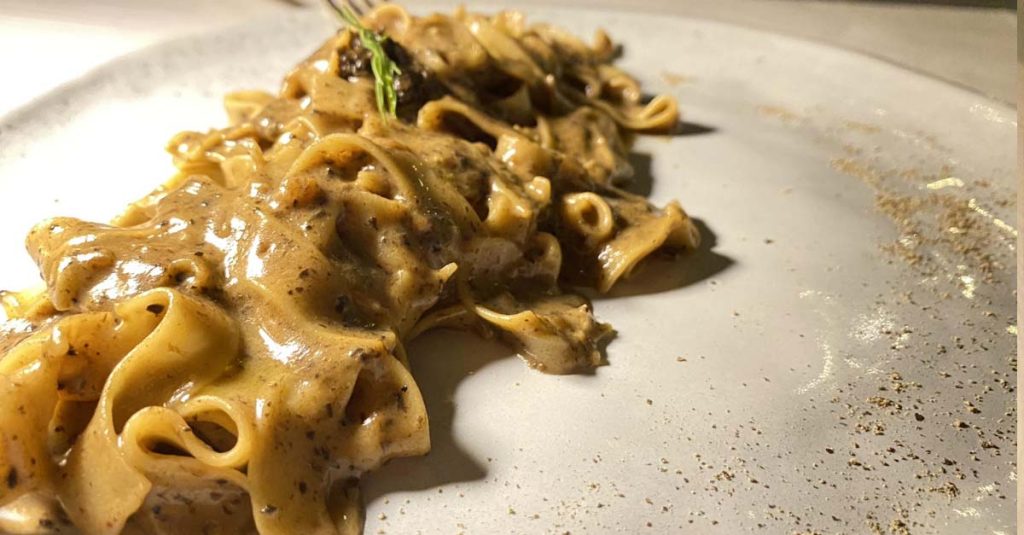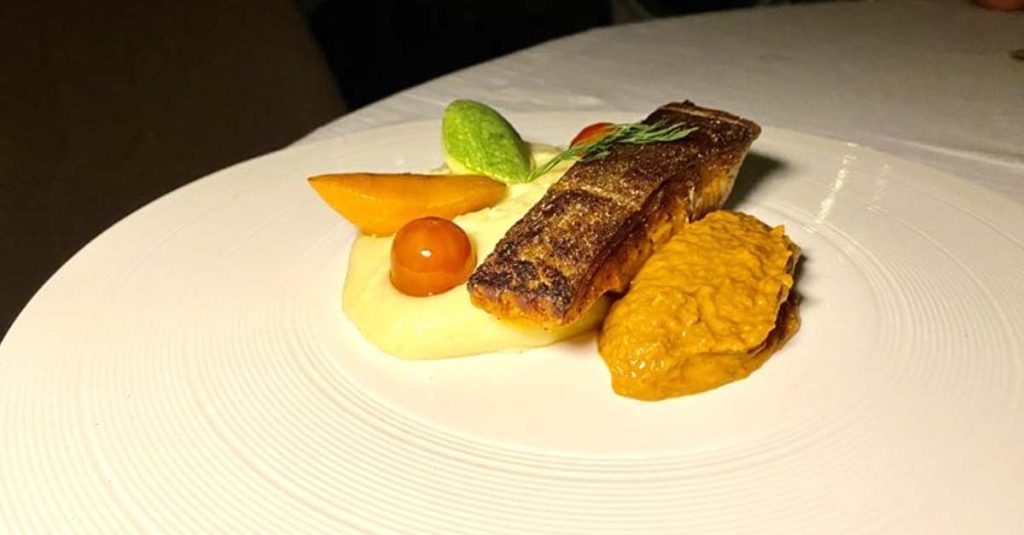 In the absence of a dessert menu, a trip back to the cocktail menu is in order—the fittingly post-prandial Cigarette After Sex blends Dark Rum, Kahlua, and Campari for a bold and boozy finish.
In short, Sexy Wood more than merits a trip. Although the restaurant is a bit tucked away on the third floor, the unique ambiance, solid cocktail menu, and well-executed entrees will have you mounting their staircase time and again.
Sexy Wood opens daily for dinner, from 6:00 to 11:00, and is located at 59 Rue Hengboun, on the third floor above The Hounge.