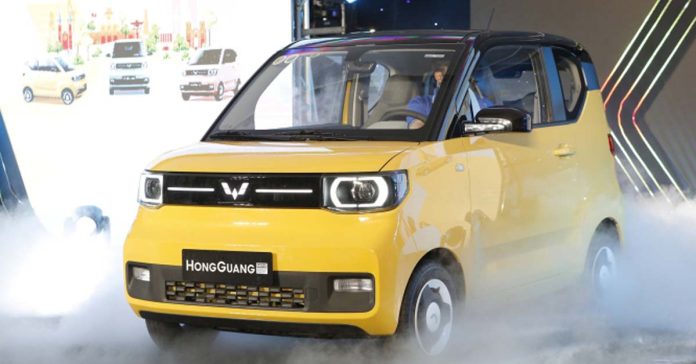 Chinese car manufacturer Wuling rolled out the country's cheapest electric vehicle models last Thursday.
The Wuling Hongguang Mini EV was launched for a starting price of USD 10,139 in Vietnam. The mini-electric vehicles will be assembled in Vietnam's northern province of Hung Yen.
The four-seater mini EV was designed for urban transportation and has a range of 120-170 kilometers for urban driving, depending on the battery charge. The car's battery takes anywhere from six to nine and a half hours to charge fully.
Vietnam has seen a recent surge in EVs, with sought-after electric cars like VinFast VF e34 and VF 8 being produced in the country.
VinFast is a subsidiary of Vingroup, which is owned by Vietnam's wealthiest man, Pham Nhat Vuong.
Wuling's Hongguang EVs also have a presence in Laos, with a starting price of USD 11,800. Car dealers in Vietnam can expect to start receiving the cars from September onwards.