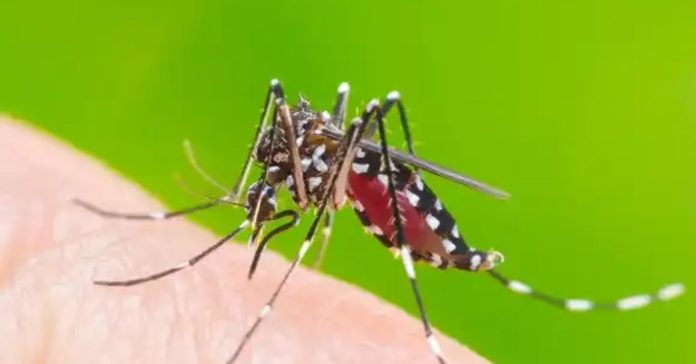 Laos has recorded an increase of more than 1,000 dengue fever cases compared to the same period from January to early July last year.
A report from the Center of Information and Education for Health under the Lao Ministry of Health found that 7,662 cases were recorded from January until 3 July of this year, up from 6,047 cases in the same period last year.
The report also found that there had only been one death from dengue fever in 2023, as opposed to eight deaths in 2022.
According to the Center of Information and Education, Oudomxay province reported the highest number of dengue cases this year at 1,647. Other provinces with high numbers of the disease included Khammouane with 1,234 cases, Xayaboury with 681 cases; and Savannakhet with 578 cases.
The Ministry of Health attributed the increase in dengue fever cases to several factors, including the onset of the wet season and the lack of public awareness about the disease. This has led to people being less careful about avoiding mosquito bites.
Despite the increase in cases, the Ministry of Health said that it is confident that it can control the spread of dengue fever by developing the capacity of doctors and nurses to diagnose and treat the disease and increasing public awareness of the disease.
To provide quality healthcare to all Lao people, the government said that it is committed to developing surveillance and implementing prevention measures to combat dengue fever in the country.