Three severe accidents took place in Laos last week, grievously injuring three individuals and killing two people, raising concerns about safe driving in the country.
In the first accident, which happened last Wednesday in Champasack's Pakse district, a black Prado car ran over a woman in a parking lot, causing grave injuries.
It was reported that the driver had difficulty seeing the woman, who was sitting on the ground, due to the vehicle's black film protection. The driver has reportedly compensated the woman for damages, but it remains uncertain if she will take any further action.
The majority of people on social media thought it was strange that the woman would be sitting on the ground where she could get easily hit by passing vehicles. Some suggested that she may have been drunk, while others assumed that she could have been autistic. On the other side, some netizens were convinced that the driver was out for blood.
"Although the parking area was dark, you can't deny that the car's front lights were sufficient to cast a direct beam on the woman," said a social media user.
"Based on the footage, I could tell that he planned to run her over!" chimed in another user.
The second accident occurred on Saturday in Vientiane Capital's Xayabouly district when a garbage truck collided with a motorbike, resulting in the immediate death of the woman driving the bike.
Initial reports from the scene of the accident indicate that the collision happened when the motorbike changed lanes and came in the way of the garbage truck.
This particular accident raised worry among residents on social media who pointed out that garbage truck drivers in Laos tend to drive fast and are mostly reckless.
"These days, garbage trucks not only won't stop for people crossing the street, but they'll also cut you off and unnecessarily overtake you. I just want to advise these truck drivers to slow down and not endanger the lives of pedestrians and bike riders," said a social media user.
"The garbage trucks drive insanely fast. Even the monks who collect alms in the morning aren't safe from these trucks!" added another person.
The last accident took place near That Luang Lake in Vientiane Capital, where two cars collided, resulting in the death of one woman and causing injuries to another.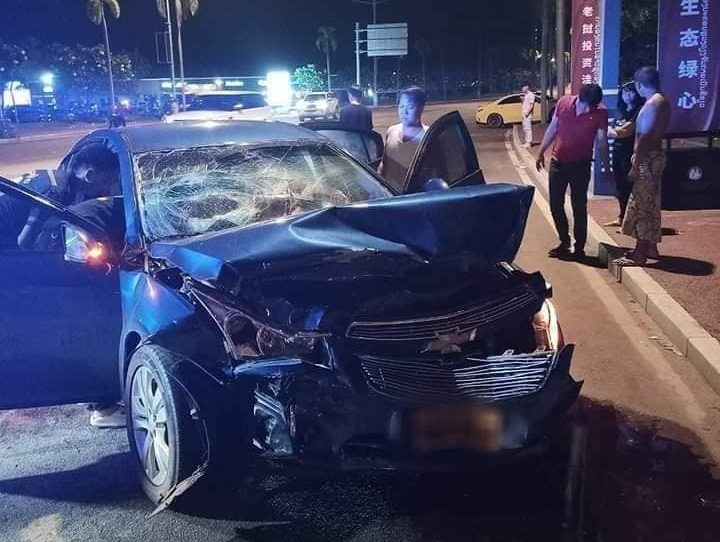 According to a preliminary report, neither of the two drivers of the respective cars was wearing a seat belt, and both of them were intoxicated.
These three recent accidents have led to Lao residents urging the government to do more to educate drivers about the importance of safe driving and have a police force out at night time to prevent speeding and driving under the influence of alcohol.