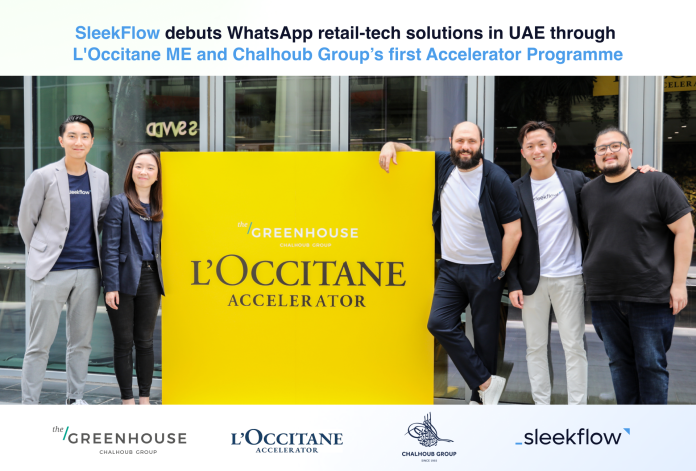 DUBAI, UAE –
Media OutReach
– 11 July 2023 – SleekFlow, APAC's leading SaaS omnichannel social commerce platform backed by Tiger Global, is proud to announce the launch of its omnichannel social commerce platform in the UAE. The market expansion officially kicks off with SleekFlow joining
L'Occitane ME's first Accelerator Program
, powered by
The Greenhouse
, Chalhoub Group's space for innovation and entrepreneurship.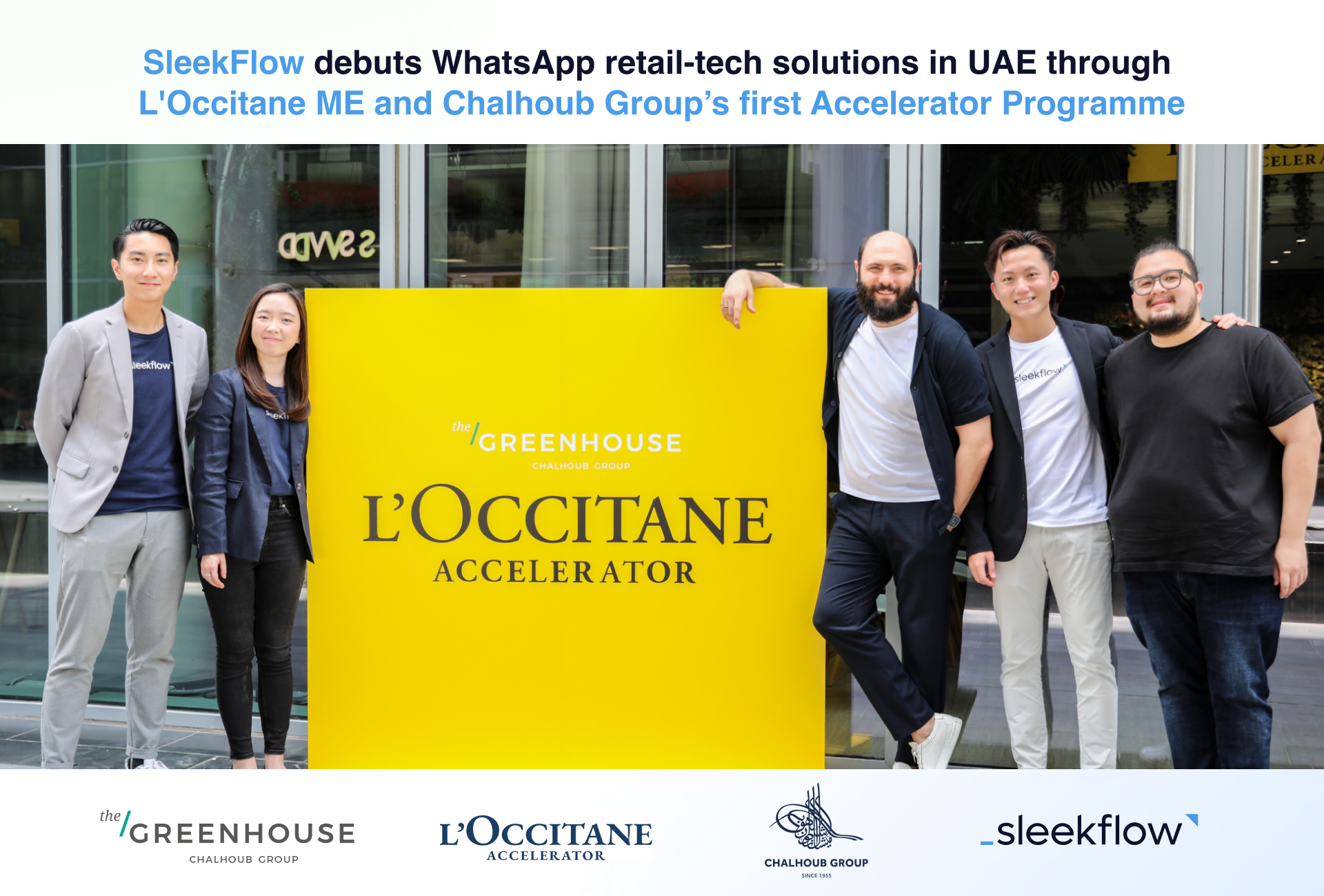 In August 2022, SleekFlow was one of 4 out of 180 global retail-tech startups chosen to implement its cutting-edge solutions in the Middle East, as well as the potential of developing tailored solutions catered to beauty and luxury sectors for the L'Occitane brand in the future. This new partnership with Chalhoub Group, the region's largest retailer, is a testament to SleekFlow's potential to enhance the region's rapidly growing luxury retail sector.
Since its founding in 2019, SleekFlow has achieved 2-3 times YoY revenue growth and successfully expanded in Hong Kong – the company's current HQ – Singapore, Malaysia, Indonesia, and Brazil, with its customer engagement solution for SMEs and enterprises. The company has identified the UAE market as an ideal location for expansion based on early traction and strong buying behavior through WhatsApp, the communication channel that
80% of UAE consumers use daily
.
As the first Asian company to participate in the Microsoft Pegasus program, SleekFlow's ongoing partnership with Microsoft enables the platform to leverage GPT-4 technology from Azure OpenAI Service to power its chatbots. SleekFlow has recently developed
SleekFlow AI
, a context-aware AI-powered chatbot that can refine and translate content, generate concise reports upon completion of service, and even automate talent training, helping businesses increase efficiency.
"Over the past year, SleekFlow has experienced explosive growth, with our enterprise customers increasing sixfold, accumulating over 5,000 customers in 120 regions worldwide," says SleekFlow's founder and CEO Henson Tsai. "At the same time, we continue to optimize the platform to help businesses upgrade their customer service quality, increasing their sales converted with chat threefold and boosting the online to offline (O2O) sales by 18%. I believe that AI will be an indispensable part of businesses in the next three years and become the driving engine of various industries in the UAE and beyond."
Hashtag: #ChalhoubGroup #LoccitaneAccelerator #RetailTech #Ecommerce #SaaS #UAE #MarketExpansion

https://www.linkedin.com/company/sleekflow

https://www.facebook.com/sleekflow.io/

https://www.instagram.com/sleekflow/
The issuer is solely responsible for the content of this announcement.
About SleekFlow
Conversions through conversations have never been easier.

SleekFlow's AI-powered Omnichannel Conversation Suite enables a comprehensive customer journey across major social and messaging services like WhatsApp*, Facebook, Instagram, SMS, live chat, or whatever your clients prefer. We streamline the whole commerce process with social and sales all in one to break through your sales growth limits.

Our AI-powered customer engagement solution allows businesses to enhance cross-departmental collaborations, manage all customer interactions, blast out automated campaigns, and send payment links in chat.