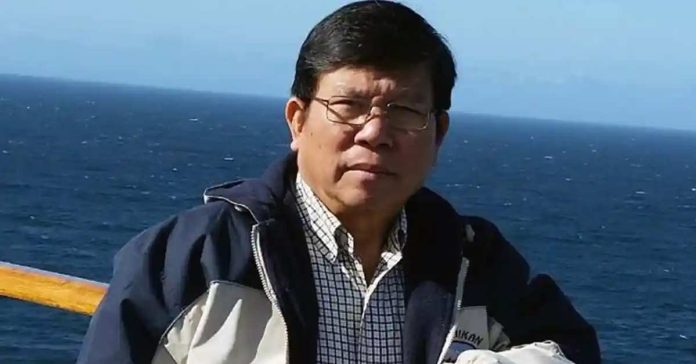 CANBERRA, Australia (AP) — Vietnam allowed 73-year-old pro-democracy campaigner Chau Van Kham to return home to Sydney on Tuesday after Australian Prime Minister Anthony Albanese urged that the retired baker be released from prison during a visit to Hanoi last month.
The Australian citizen had been in custody in his birth country since he visited in January 2019. He was convicted that year on terrorism charges related to his support for the democracy group Viet Tan and sentenced to 12 years in prison. The Vietnamese government considers Viet Tan a terrorist organization.
Kham's wife and two children thanked the Australian government on Tuesday for securing his release.
"We share this happy news that Chau Van Kham is well and has returned to his family today," a family statement said.
Albanese described Kham's release as an "example of how engagement in a constructive way achieves results in Australia's national interest."
"Australia very much welcomes the release of Chau Van Kham. This is an issue that I raised during my visit to Vietnam, which was a very constructive visit," Albanese told reporters in Berlin.
"I thank our friends in Vietnam for listening and for agreeing during my visit there for this to occur," Albanese added.
Albanese visited Vietnam on 4 June to mark 50 years of diplomatic relations between the two countries. They are preparing to upgrade their ties to a comprehensive strategic partnership and agreed to establish a ministerial-level dialogue on trade.
Australia's previous conservative government had also urged the release of Kham, a South Vietnamese army veteran, on health grounds before Albanese's center-left Labor Party won power in elections in May last year.
Kham has lived in Australia since the 1980s.
Amnesty International Australia said Kham was a "prisoner of conscience detained solely for his peaceful political beliefs."
"Today is a momentous day for the movement to free wrongly imprisoned people around the world, and serves as a reminder that Australians in their tens of thousands will take action to defend human rights," Amnesty International campaigner Rose Kulak said in a statement.
___
BY ROD MCGUIRK Associated Press