Six former U.S. ambassadors to Laos sent an open letter on Wednesday to U.S. President Joe Biden expressing concern and disappointment on the country's decision to supply cluster munitions to Ukraine.
The letter from the diplomats highlights their deep dismay and disappointment at the decision taken by the current administration in the United States to supply cluster munitions to the Ukraine military.
While the former Ambassadors were aware that this step was taken at a crucial point in Ukraine's counteroffensive attack when it was running out of artillery ammunition, it also reverses a long-standing commitment on the part of the United States not to furnish cluster munitions to other countries, even though these cluster munitions could seriously hamper Russian military operations.
The letter says this decision is "completely inconsistent with commendable U.S. and NATO condemnation of Russia's own use of cluster munitions in its war of aggression against Ukraine."
The U.S. ambassadors also mention their first-hand experiences of witnessing the damage caused by unexploded ordnance (UXO) during their respective missions in Laos in the letter, as well as the contamination that continues to threaten the lives of the Lao people.
"Our witness to the damage cluster munitions continue to cause Laos tells us that, whatever the short-term tactical advantage on the battlefield, the long-term consequences will be severe."
The letter points out that after providing cluster munition support, the United States will bear years of moral responsibility for the unintended consequences of killing Ukrainian civilians and damaging their land. After all, the country is still "spending tens of millions of dollars a year to help remove this ordnance and restore the Lao countryside."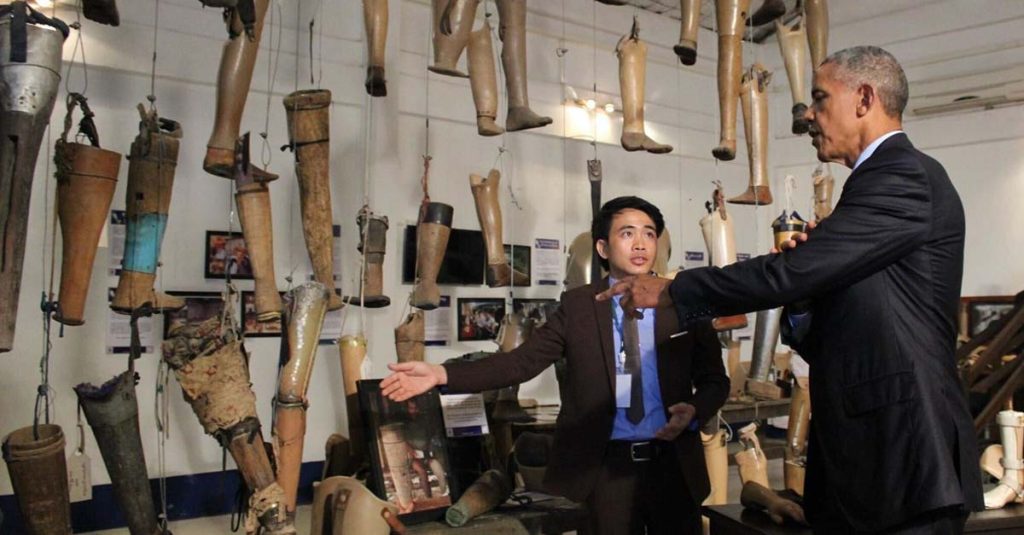 "We all recognize that the costs of this immoral war will be a terrible burden for the people of Ukraine for years to come. The United States should not contribute further to that burden with cluster munitions," said the letter.
The letter was sent on behalf of Douglas A. Hartwick, Patricia M. Haslach, Ravic R. Huso, Harriet W. Isom, Charles B. Salmon, Jr., and Victor L. Tomseth, all retired ambassadors.
6 former U.S. Ambassadors to Laos, including Legacies Board Member Emeritus & Sr. Advisor, Amb. Douglas Hartwick, penned an open letter to The Biden Administration regarding the decision to supply Ukraine's military w/ cluster munitions: https://t.co/EgvSDuJnbv @noclusterbombs pic.twitter.com/ZlRHZqe1zB

— Legacies of War (@legaciesofwar) July 12, 2023
Earlier this week, the Lao Ministry of Foreign Affairs also spoke out against the use of cluster munitions saying, "The Lao people were victimized by this deadly cluster munition more than five decades ago and even today they continue to be affected by the unexploded ordnance as it continues to pose serious threats to the lives and livelihood of our people.
"Therefore, Laos calls upon any state or actor to refrain from all use, production, transfer, and stockpiling of cluster munitions as prescribed in the Convention on Cluster Munitions so that no one in the world would be victimized by such heinous weapon."