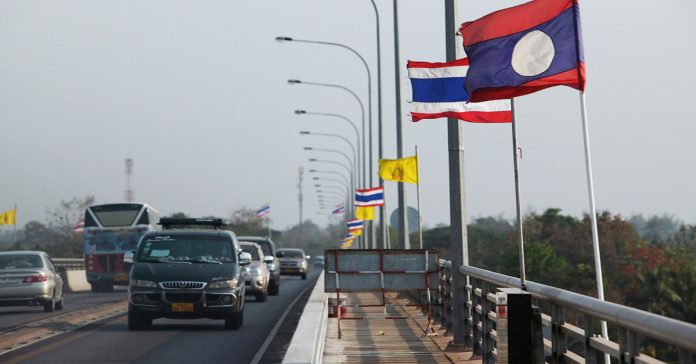 The Ministry of Finance in Laos is gearing up to issue THB 3.61 billion in bonds to fund the country's national development initiatives, according to ministry officials.
The two tranches of Thai baht-denominated bonds, known as "Baht Bonds", will be available for subscription on 31 July and again in August, with a combined value not exceeding THB 3.61 billion.
With a fixed interest rate of 6.1% per annum, the first tranche of bonds is set to mature in 2026, while the second tranche, offering a 6.6% interest rate, will reach maturity in 2027. Bondholders can expect interest payments from both tranches to be made every three months.
The Lao Ministry of Finance aims to ensure the success of this bond issuance by offering unsubordinated and unsecured bonds to high-net-worth and institutional investors at a price of THB 1,000 per unit, with a minimum subscription of 100 units.
The proceeds from this offering will specifically go towards refinancing the bonds due in 2023.
Soulivath Souvannachoumkham, Director General of the Public Debt Management Department of the Ministry of Finance of Laos, expressed confidence that investors in Thailand will eagerly embrace these bonds.
Speaking to Thai media, he said "Indeed, bonds of the Ministry of Finance of Lao PDR have since 2013 been well received by investors in Thailand, and we believe they will uphold their confidence in our credibility this time around."
Laos' growth potential, coupled with its established track record of meeting bond obligations, is expected to instill confidence in investors, according to Soulivath.
He says Laos has experienced a significant turnaround in its trade account, transforming from a deficit to a surplus since the third quarter of 2020. This positive shift can be attributed to the export of electricity, minerals, wood products, and agricultural goods such as rubber, cassava, banana, sugarcane, and coffee.
Key trade partners for Laos include Thailand, China, Vietnam, Australia, and Singapore.
Meanwhile, infrastructure developments, including the Laos-China Railway, the New Special Economic Zone Construction, and the Vientiane-Boten Expressway, have played a crucial role in enhancing trade and reducing transport costs by about 30-40%. These improvements have facilitated increased exports from Laos to China and ASEAN countries.
The subscriptions for the bonds will be managed by reputable arrangers, including DAOL Securities (Thailand) PCL, Globlex Securities Co Ltd, Kingsford Securities PCL, Beyond Securities PCL, UOB Kay Hian Securities (Thailand) PCL, ASL Securities Co Ltd, and AIRA Securities PCL.