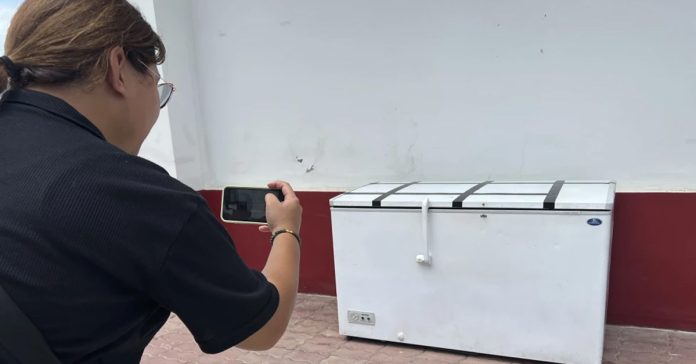 BANGKOK (AP) — Thai police have arrested two Germans in connection with the abduction and slaying of another German, whose dismembered body was found in a freezer in a southern Thailand home, authorities said Wednesday.
A 52-year-old German man was apprehended Tuesday evening in Bangkok, and a 47-year-old German woman turned herself in to police earlier in the day, according to the Khaosod newspaper, citing Tawee Kudthalaeng, the police chief in the town of Nong Prue where the victim's body was found.
Reached by The Associated Press, Tawee confirmed the arrests and said the two had been charged with murder. He said a third suspect was still being sought but provided no further details.
He had previously said his office was looking into both German and Thai nationals as suspects in the case.
The body of Hans-Peter Mack, a 62-year-old real estate broker, was found Monday night stuffed into a chest freezer in a home in Nong Prue, an upscale settlement popular with foreigners northeast of Pattaya in Chonburi province.
He had been missing for a week and was last seen driving his Mercedes sedan in Pattaya, the coastal city where he lived with his Thai wife.
Police have said a large amount of money was missing from Mack's bank account, which they suspect is linked to the slaying.
___
ASSOCIATED PRESS