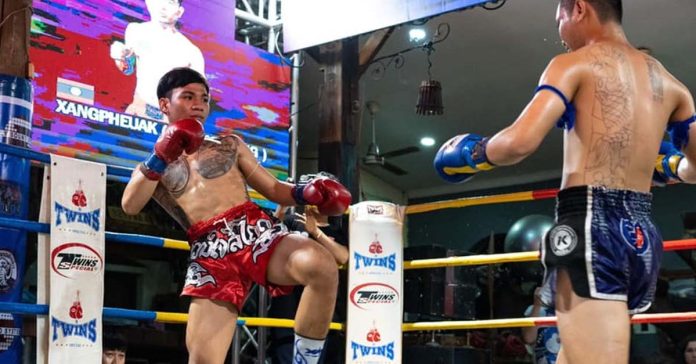 Two Korean boxing organizations are providing assistance to Lao athletes to support their participation in regional and international competitions from 2023 to 2024.
Korea Boxing Promotion Agency and Korea Sports and Club provided boxing equipment valued at around USD 16,200 on Wednesday to the Lao Boxing Federation and also offered a training program for Lao boxing athletes to train in South Korea.
On the same day, the Lao Boxing Federation signed an MOU to expand cooperation with the two organizations.
The Secretary of the Lao Boxing Federation, Mr. Somphone Manikham, said that the cooperation focuses on promoting the development of boxing in Laos to achieve success at the sub-regional, regional and international games.
The assistance will provide annual training from South Korea to Laos, as well as donations, support for the opening of boxing-related businesses in Laos, humanitarian aid, and other funding related to boxing in Laos.
Thanks to this support, four Lao boxers, including one woman, will compete in September at the Asian Games in Hangzhou, China, says Mr. Somphone.
Aside from boxing, a Korean volunteer, Je Sung-uk, trained a group of ten, baseball players who were eager to play the American sport.