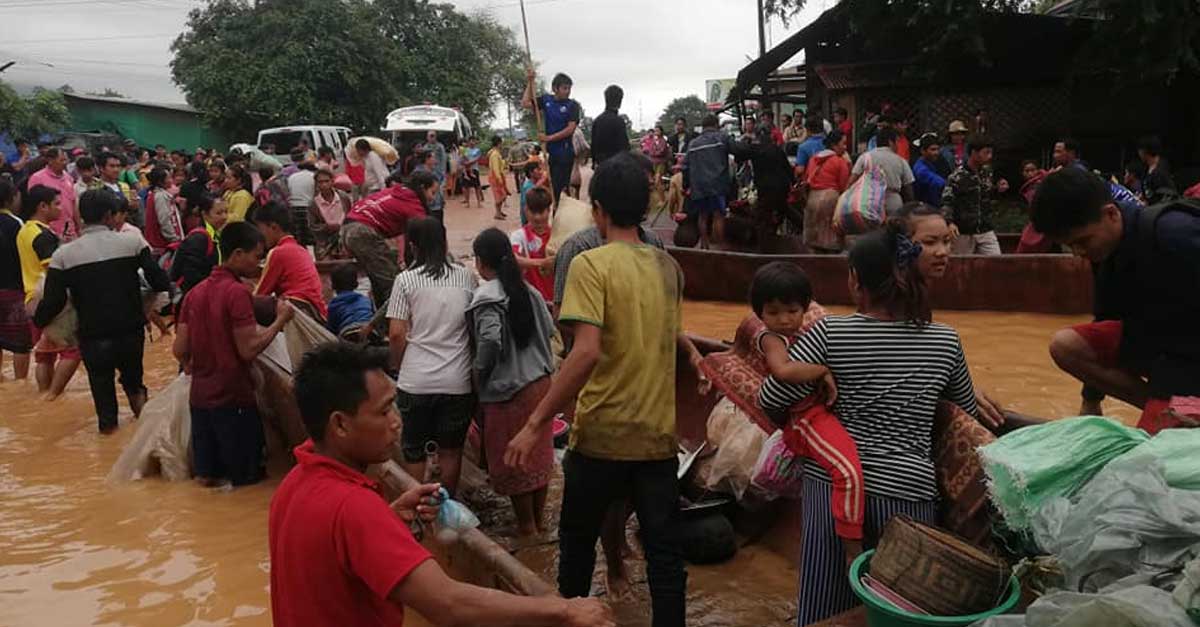 Although five years have passed since the dam collapse in Attapeu province which lead to widespread destruction and displaced close to 7,000 people, victims of the incident are still waiting to be fully compensated for their ordeal.   
Deputy Governor of Attapeu Province, Mr. Bounseuth Setthilat, said that victims are awaiting a final round of compensation for the material goods they lost during the flooding. Apart from houses, valuable objects, etc., this also includes the remains of deceased family members that are yet to be discovered.
"Currently, the authorities are coordinating with the builders and operators of the dam namely SK Engineering & Construction (SK) and the Xe-Pian Xe-Namnoy Power Co., Ltd. (PNPC), to soon complete the compensation process," said the Deputy Governor.
According to Mr. Bounseuth, over the past five years, the Party Central Committee, the government, and local authorities of the province and district have, together with the SK & PNPC project developer, undertaken various initiatives to help rebuild and improve the lives of those impacted by the disaster.
Social work and relief measures were implemented since the incident occurred on 23 July, 2018, and finished on 20 July, 2021, which included providing food and cash to affected families.
Meanwhile, some 811 houses have been handed over to victims after construction was completed at the end of 2022 after a four-year construction period.
He said that the delay in compensation is due to several issues the government has been facing over the last few years, including the COVID-19 pandemic and the economic crisis plaguing the country.
"The government has worked hard over the last five years, along with project developer SK&PNPC, to support the livelihoods of those impacted by the disaster," said the Deputy Governor.
Five years ago, on the evening of 23 July 2018, Saddle Dam D at the Xe Pian Xe Namnoy Hydropower Project collapsed, releasing over five million tons of water downstream in a crushing cascade.
Tens of people died, hundreds are still considered missing, and thousands were displaced, forced to seek shelter in areas contaminated with unexploded ordnance (UXO) as mud and floodwater prevented relief from reaching them.