A 14-year-old Lao-Indian student has developed a mobile application to help people locate verified places to donate blood across the country.
Saieesha Sarkar, a tenth-grade Lao-Indian student from Vientiane International School (VIS), has successfully launched the Lao Metta mobile app for residents to gain access to blood donation information directly from the Lao Red Cross (LRC).
"The application sends messages to its users on blood donation drives and the nearest location of blood camps, and it also selects specific blood groups and sends messages to individuals when there is an emergency," says Saieesha. 
The young developer recalls that she started working on the idea in seventh grade for a school project when she had to design the prototype for a mobile application that would be helpful to society. She was inspired by her own parents who organized blood donation camps several times a year when she was a child and also run a school in Laos where students were exempt from paying tuition fees. 
"During this time, I considered combining the community service my parents were providing with the fundamentals of app development," informs the 14-year-old. "Through my design class, I discovered an opportunity to bridge the gap between my parents' efforts and the digital world."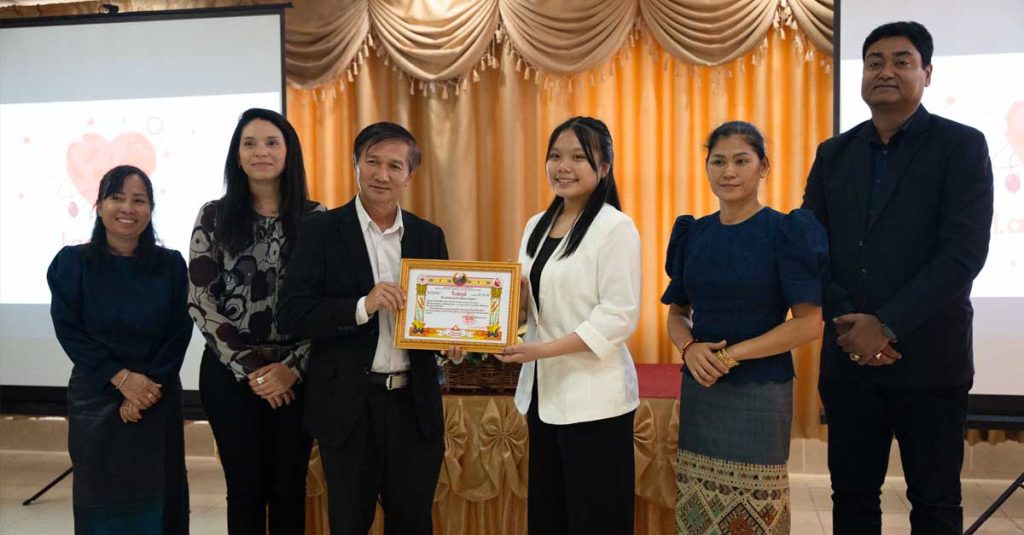 Although she had to learn coding from scratch and overcome several technical challenges, which took some time, she thanks her parents for their continuous encouragement while working on this project. Saieesha hopes to continue building the app to add more useful features and further develop the application.
"The plan is to keep monitoring the app and slowly hand it over to the Lao Red Cross. There is a lot of opportunity to make it more functional – like sending awareness messages about blood donation to users from time to time and facilitating a way for potential donors to communicate directly with LRC," she says. 
As a young person in Laos, she believes that the youth of the country can positively impact society by dedicating themselves to social work.
"Young people should pursue a higher, selfless goal in life. By envisioning a altruistic objective, one can contribute to social welfare while also pursuing their professional ambitions," she adds.