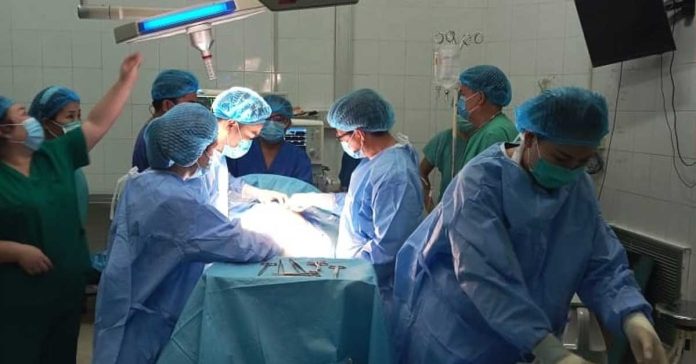 Lao doctors from Mother and Child Central Hospital have extracted a 20 kg cyst from a pregnant woman, in the first operation of its kind in Vientiane Capital.
Dr. Sivanesay Chanthavongsak, Director of the Mother and Child Central Hospital, revealed that doctors and nurses successfully performed a risky operation to extract a 20 kg cyst from a woman to save her life and that of her infant.
According to the hospital, a 17-year-old Hmong woman from Xaysomboun was admitted to the hospital last week after experiencing symptoms like shortness of breath, difficulty with sleeping, and swollen feet.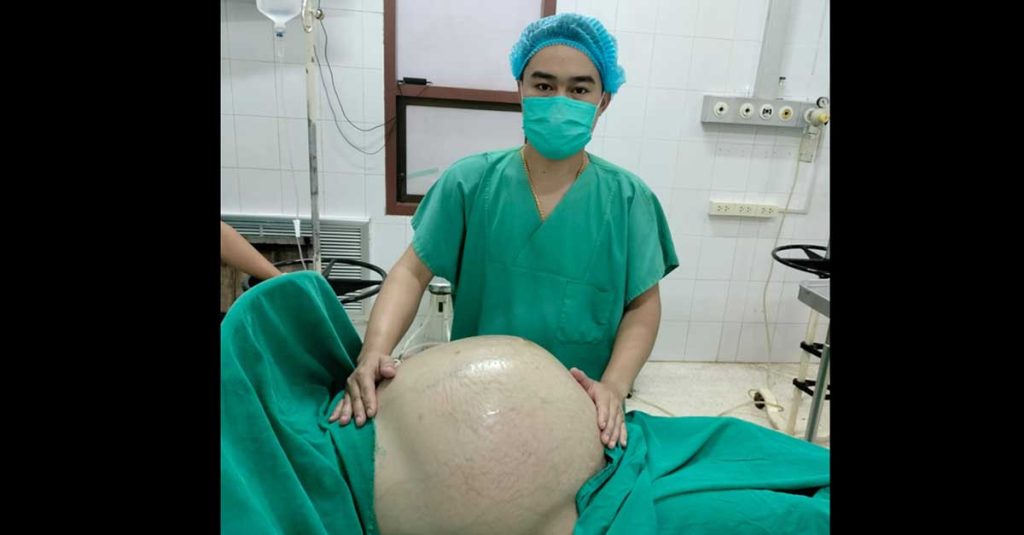 Dr. Sanack Inthavong, the Deputy Head of Gynecology at the hospital, said the mother weighed 44 kilograms at her first appointment and had gained 16 kilograms before surgery on Tuesday.
A team of doctors and nurses spent 1 hour and 30 minutes operating on the mother and collected the cyst for further diagnosis to identify cancerous cells while the infant was delivered safely, weighing around 1.6 kg. 
Due to premature birth, the baby's weight falls below the average newborn standard from the World Health Organization (WHO) of 2.5 kilograms.
The doctors and nurses in the hospital are currently monitoring the mother and her newborn baby's health after the operation.
Ovarian cysts are common in pregnancy from an increase in routine antenatal use of ultrasonography. However, the majority of ovarian cysts in pregnancy are benign and resolve spontaneously. It is rare to diagnose malignant ovarian tumors during pregnancy.