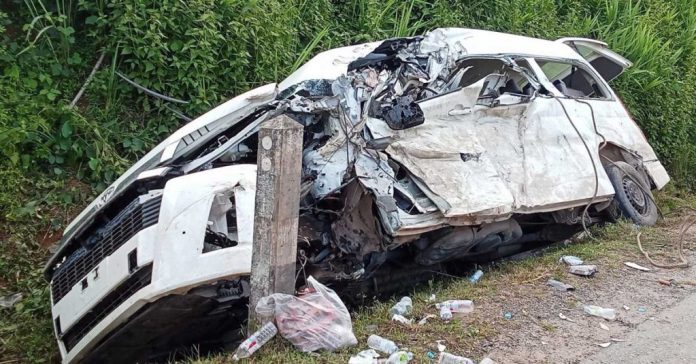 According to the Traffic Police Department (TPD), Laos saw 560 road accidents in July, an increase of 37 from June. These accidents resulted in 92 fatalities, up from 55 in June.
At 203, a majority of the accidents were caused by speeding, followed by drunk driving which led to 124 accidents.
The TPD informed in its report that most accidents occurred between 5 pm to midnight, with 403 of them being recorded over the weekend.
With 234 cases, Vientiane Capital had the most accidents. Savannakhet province came in second with 102 cases, while Champasack ranked third with 78 cases. Mainly professional drivers, laborers, and students were involved in these incidents.
The accidents impacted foreign nationals as well, as Thai citizens were involved in 12 accidents, followed by Vientnamese citizens in 10 cases and Chinese nationals in eight cases.
One of the most fatal accidents recorded in July was that of five Thai nationals and one Lao citizen who were killed in a road accident in northern Laos in late July. The accident occurred when a van carrying the Thai tourists collided with a truck.
The Traffic Police Department has urged motorists to exercise greater caution while driving, refrain from speeding and driving under the influence of alcohol, and promptly report any such incidents they encounter.