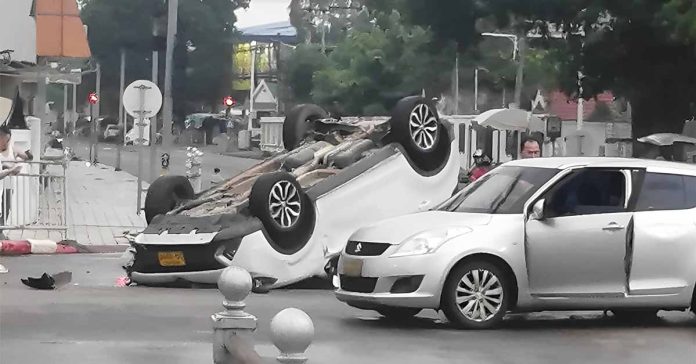 Laos witnessed a total of 459 accidents in June that resulted in the tragic loss of 55 lives, as reported by the Traffic Police Department at the Ministry of Public Security.

According to the report, speeding was responsible for 110 cases, making it the leading cause of accidents in Laos. Motorists unwilling to give way to other vehicles at intersections accounted for 95 accidents, followed closely by 86 incidents involving intoxicated drivers.
The report also reveals that most accidents occurred between 5 pm and midnight, with 313 incidents happening on Saturdays, Fridays, and Tuesdays. Most people involved in these accidents were drivers, workers, students, and unemployed individuals, aged between 16 and 30.
Vientiane Capital recorded the highest number of accidents, followed by Champasack province, and Vientiane province, indicating a need for increased traffic enforcement measures in these regions.
The report also adds that several of the accident victims have been foreign nationals, especially Chinese, Vietnamese, and Thai citizens, highlighting the importance of targeted safety measures and awareness campaigns tailored to the international community residing or visiting Laos.