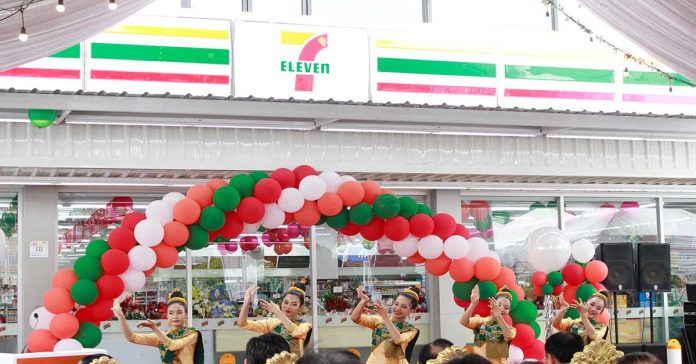 The first 7-Eleven store in Laos officially opened its doors to customers on Thursday, 7 September. The convenience store is located at Souphanouvong Road, Nongpanai Village, Sikhottabong District, Vientiane Capital.
The grand opening ceremony was held in the morning and attended by prominent dignitaries like Mr. Bountheung Douangsavanh, Vice Minister of Industry and Commerce, and Ms. Morakot Srisawat, Thai Ambassador of Thailand to Vientiane, who presided over the ribbon cutting together with Mr. Chairoj Tiwatmuncharoen, Managing Director International, CP ALL Public Company Limited.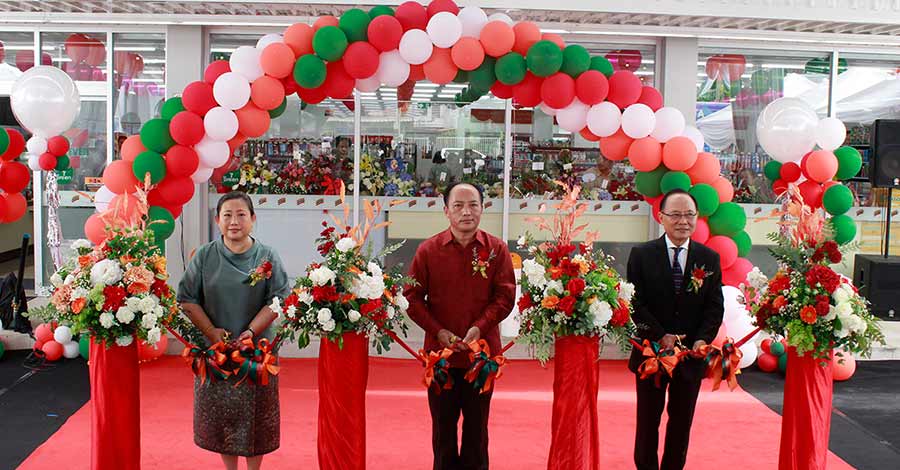 7-Eleven in Laos is managed by CP All Lao Company Limited, a member of the CP All Group, and has now become a sought-after business providing convenience to customers by ensuring a 24-hour service and offering over 5,000 SKUs (Stock Keeping Unit) of products to meet the needs of all visitors.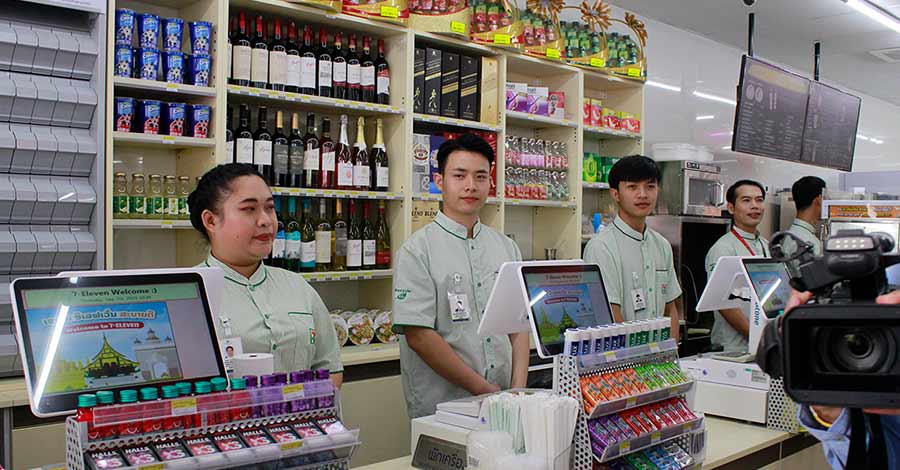 The new store will be focusing on ensuring quality standards, including consumer products, ready-to-eat food, and especially products that are unique only at 7-Eleven stores, including all-time favorite products like Slurpee and All Café freshly brewed drinks.
Mr. Chairoj said that the 7-Eleven management approach in Laos adheres to the Charoen Pokphand Group's "3-Benefit Values" policy, which includes creating benefits for the nation, people, and organization. 7-Eleven in Laos hopes to conduct business with good governance, take care of society and communities according to the aspiration of "giving and sharing", and lead the business to sustainable growth.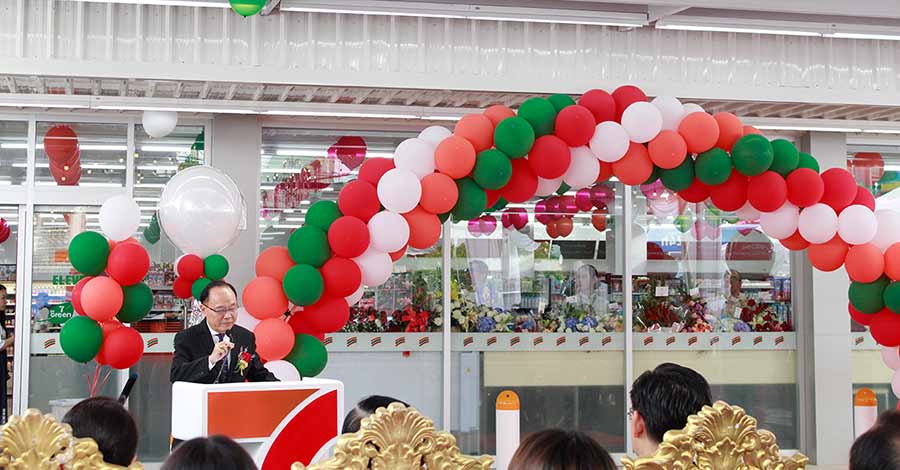 "7-Eleven will strive to provide convenience to every community, building customer engagement with innovative products and services, by emphasizing Lao people joining the team to enhance the potential and drive the business to meet the needs of the Lao people from the beginning and together stepping forward sustainably, creating jobs and careers, developing human resources, and delivering opportunities to Lao small businesses throughout the supply chain related to 7-Eleven stores, with the sincere hope that 7-Eleven stores will be proud to help drive the economy and good society for Lao people, as well as Laos," said Mr. Chairoj.