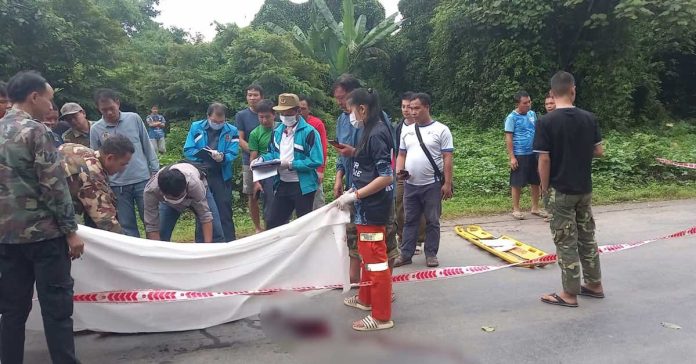 Two shootings occurred in Bokeo and Bolikhamxay provinces in Laos on Sunday, 10 September, leaving two people dead and one severely injured.

The first shooting occurred at approximately 6:00 a.m. in Pak Ngao village, Houayxay district, Bokeo province, in which two young men were found dead, according to the Red Cross Emergency Rescue Unit of Bokeo Province.
The two people who were killed in the shooting have been identified as Billy, a 19-year-old man from Jomjook village in Houay Xai district, and Xoua Vang, a 20-year-old man from Xayphatthana village in Meung district, both of which are in Bokeo province.
Both victims sustained multiple facial and head injuries from a physical altercation, as well as gunshot wounds to their bodies, and the cause of the shooting is still under police investigation.
Meanwhile, on Sunday, another shooting occurred in the Luk 20 area (20 Km) of Pakkading district, Bolikhamxay province, in which a Chinese man who owns a local shop was shot. It was initially believed that the shooting was triggered by a personal conflict.
According to a local resident, the Chinese man was severely injured in the shooting and was taken to a local hospital for treatment. Additionally, the suspect was arrested shortly after the incident.
Shootings have been a serious problem in Laos, with several incidents occurring in recent months. In May, a 25-year-old man, Anousa "Jack" Luangsuphom, suffered severe injuries after being shot twice from a close range inside a cafe in Vientiane's Chanthabouly District.