Matthew Rolph, a paramedic trainer from the UK, successfully conducted an intensive seven-day foundation course to enhance the life-saving capabilities of trainers at Vientiane Rescue, a volunteer-run rescue service in Vientiane Capital, from 4-10 September. 

In a commendable effort to enhance the life-saving capabilities of Emergency Medical Technicians (EMTs), Matthew Rolph visited Laos to impart his expertise in Emergency Medical Technicians (EMTs) training by spearheading an intensive seven-day program focused on the fundamental principles of pre-hospital emergency care.
In collaboration with Vientiane Rescue, this transformative initiative seeks to empower master trainers with the essential knowledge and tools required to effectively instruct volunteers in handling medical and trauma emergencies. Matthew Rolph's impressive background sheds light on his unwavering commitment to this cause.
The current program, named the "Fundamentals of Prehospital Emergency Care (Advanced)," is a natural evolution of his prior training experiences, tailor-made to foster a sustainable emergency medical service. It's envisioned as a pathway to empower EMTs to enhance their care capabilities while adapting to the unique demands of their operational environment.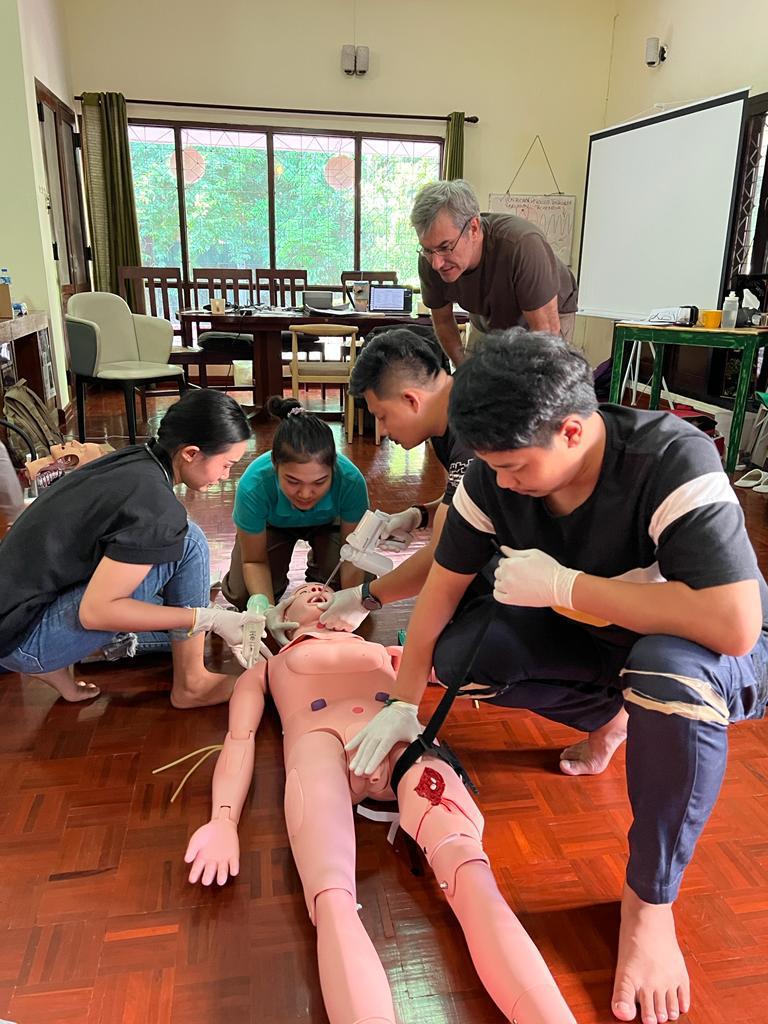 Matthew said, "Our training program centers on addressing conditions that pose an immediate threat to life, encompassing both theoretical and practical elements, with a strong emphasis on hands-on experience. It's an intensive blend of lectures and practical sessions, mirroring real-world scenarios, crucial for cultivating master trainers' expertise."
When asked about potential challenges encountered during the training process, Matthew spoke about the enthusiasm of Vientiane Rescue's master trainers who made the process very easy for him, "There have been no challenges at all. The master trainers at Vientiane Rescue have been incredibly cooperative, always asking questions when they have doubts. Their dedication to learning and improving their skills, to me, as a trainer, is beautiful."
Matthew's training endeavors aim to equip Vientiane Rescue's EMTs with a profound understanding of trauma care and medical emergencies, arming them with practical skills to tackle these situations effectively. His course was not just about imparting knowledge but also about building upon their wealth of experience.
While speaking to Laotian Times, the trainer also expressed his admiration for the unwavering dedication exhibited by these volunteers, "Despite the long hours spent in training, they eagerly frequent rescue stations every other day to refine the skills they've acquired. They are arguably the most dedicated individuals I've encountered in my career as a trainer."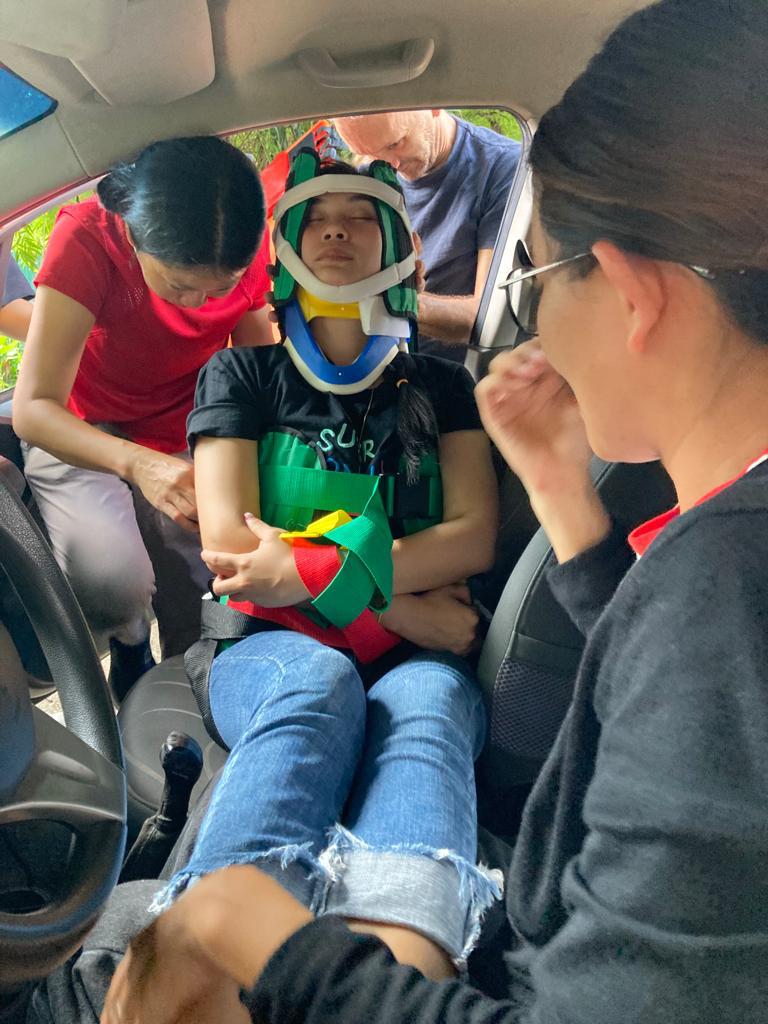 Matthew also expressed his confidence in the Lao EMTs to integrate and apply the knowledge they've gained, "Given their level of commitment to this training program, I am certain that the EMTs will be able to consolidate and further develop the skills acquired here," Matthew emphasized.
Matthew's dedicated efforts to enhance the capabilities of Vientiane Rescue EMTs underscore the importance of continuous training in the field of emergency medical services. With this specialized program focusing on medical and trauma care management, these volunteers are better prepared than ever to save lives and serve their community in times of crisis.
Matthew Rolph's background as a paramedic trainer from the UK, and the reasons behind his commitment to this cause, add more meaning to his involvement in this vital training program. Over a decade ago, he acquired instructor qualifications to teach prehospital emergency medicine in remote and hostile environments.
This decision was born out of the healthcare challenges he encountered while managing a remote clinical outpost for a company specializing in hyperbaric treatment for injured scuba divers. His background illustrates the profound expertise and dedication he brings to this initiative, making him a valuable asset in the mission to enhance the capabilities of Vientiane Rescue's EMTs.