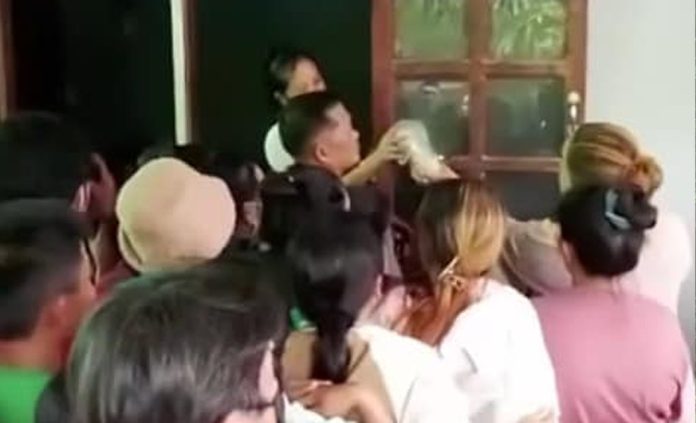 Residents of Dou village in the Phon Thong district of Champasack Province have lately been drawn to the residence of a self-proclaimed doctor who has formulated a traditional medicine that supposedly cures various diseases, including cancer.
A
viral video on social media
features the doctor, Dork Ket, distributing what she claims to be holy medicine, purportedly capable of curing any ailment, all free of charge. In addition to her claims of being a medical professional, she is also known as a fortune teller.
Locals in the area have formed a devoted following around Dork Ket, largely due to their belief in the accuracy of her predictions as a psychic. This trust has led them to have faith in the efficacy of her medicine as well.
It is unclear for how long Dork Ket has been giving out her seemingly cure-all medicine, however, a local in the area said in a video shot at Dork Ket's residence that people show up in the thousands to see her every day.