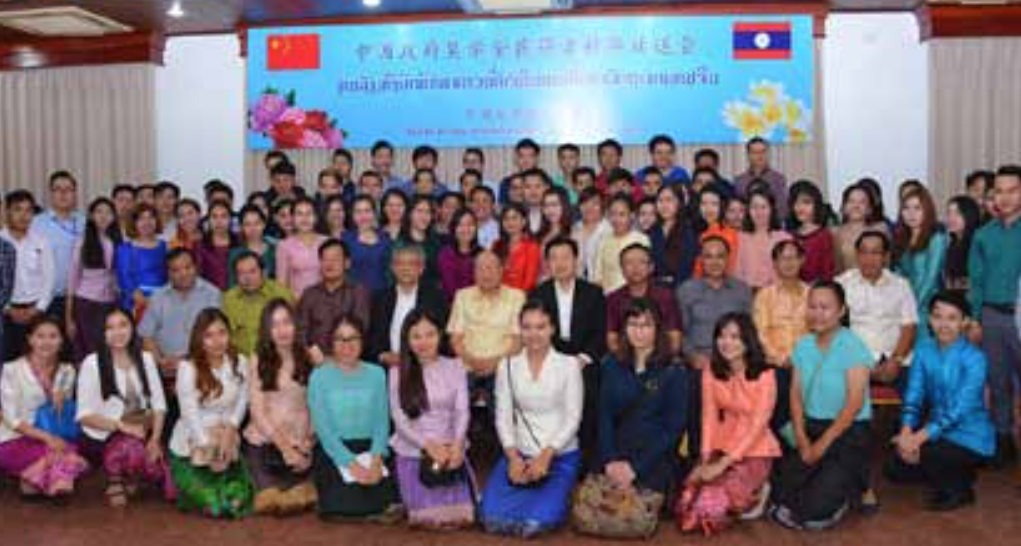 The Chinese government has recently awarded scholarships to students and officials in Laos to study for their bachelor, master and doctorate degrees at Chinese universities.
110 students and officials received scholarships this year, some of whom will leave at the end of this month to begin their courses at different universities across China.
Eight of the awardees will study doctorate degrees, 44 for a master's degree and 58 people will embark to complete their bachelor's degree.
The courses being studied include international economics and trade, business administration, international economics and business, international politics, accounting, finance, architecture and science.
The Chinese governments held a farewell gathering for Lao students and officials at the Chinese Embassy to Laos in Vientiane last week and was attended by ChineseAmbassador Mr Guan Huabing and Deputy Minister of Education and Sports Mr Lytou Bouapao.
Mr Lytou advised the students to learn as much as they can about Chinese traditions and culture, to use the opportunity wisely and think about how they could use the knowledge they gain in China on their return to Laos.
He expressed gratitude to the Chinese government for its provision of scholarships and its contribution to human resource development, thus promoting its efforts to integrate into international and regional communities.
According to the scholarship committee, the provision of scholarships to Lao students is to help develop the potential of this generation and hasten the process of socio-economic development in Laos. The hope is that the people who take up these scholarships will also act as bridges linking the two countries. The scholarships will support students for three to five years and cover tuition fees, return airfares and an annual living allowance.
Students will spend one year studying the Chinese language and had to pass a Chinese proficiency test before they could apply for admission to any of the universities.
The different lifestyle and new teaching methods might pose challenges for some of the students but the scholarship committee believes they will all succeed and prove to be good representatives of their country.
Last year, almost 7,000 Lao students were studying in China either on government scholarships or at their own expense.
The Chinese government scholarship programmes, the authorities of Yunnan, Guangxi, Guangdong, Jiangsu and Guizhou provinces as well as Chinese universities have all provided scholarships to Lao students in the past.
Source: Vientiane Times