ASEAN Senior Officials Review Implementation of Blueprint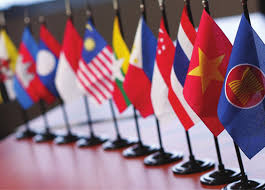 The 21st Meeting of the Senior Officials Committee for the ASEAN Socio-Culture Community (ASCC) was held in Vientiane Capital yesterday to discuss the implementation of Blueprint 2016-2025 for adoption by ASEAN leaders.ASCC Senior Officials from ASEAN member states will also consider documents that will be submitted to the 16th Meeting of ASCC for endorsement.
The 21st SOCA Meeting (Senior Officials Committee for the ASCC) was co-chaired by Director General of the Mass Media Department Mr. Pineprathana Phanthamaly, and Deputy Secretary General of ASEAN Mr. Vongthep Arthakaivalvatee.
"We are meeting today to analyse the outcomes of the 15th ASCC Council Meeting and the 20th SOCA Meeting which were held in Luang Prabang in June," Mr. Pineprathana said at the opening ceremony.
This year Laos has the great honour of assuming its second Chairmanship of ASEAN with the theme "Turning Vision into Reality for a Dynamic ASEAN Community", Mr. Pineprathana said.
It is obvious that we are now putting a lot of effort into implementing the ASEAN Socio-Cultural Community and the ASEAN Socio-Cultural Community Blueprint 2016-2015 and shall move forward more actively in supporting the realization of the new ASEAN Community Vision 2025.
Source: KPL