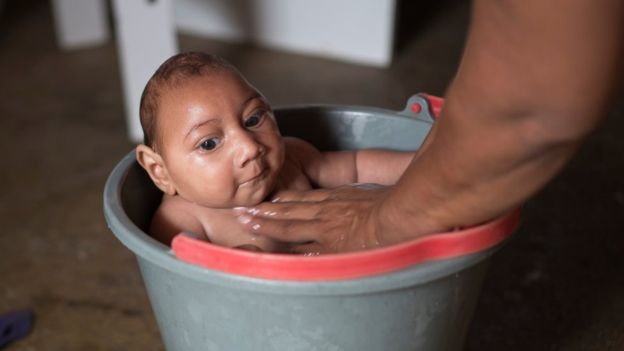 Health officials are keeping a close eye on the potential for Zika virus to spread to Laos after a number of cases have been reported in some ASEAN countries, including Singapore and neighbouring Thailand.
A health official in Vientiane told Vientiane Times on Thursday that so far this year Laos has yet to find any persons infected with Zika virus.
"But there is a risk of infection if people travel to visit the places overseas where some cases of this diseases have been recorded, with the spread of Zika virus," he said.
Zika virus is the cause of microcephaly or infants born with abnormally small heads but so far no such cases have been recorded.
However Zika has the potential to spread in Laos because this disease can be transmitted from people already infected with Zika virus via the bite of the same species of mosquito which carries dengue, of which there are many such mosquitoes in Laos.
Laos is taking the same measures to prevent Zika virus as it takes to control dengue, meaning the elimination of the insect's breeding sites to reduce the amount of mosquitoes as much as possible.
Recently, one woman in Vientiane gave birth to a baby with a small head but after health officials travelled to check on the woman and her baby at her home they discovered that the most likely cause of the baby having a small head was that her mother was an amphetamine user.
Last month, there were two cases of Zika virus infections in PhonPhisai district of Nongkai province in Thailand, which shares a border with Vientiane, the capital of Laos.
Based on the Straits Times in Singapore, mosquito control efforts were in full force on Thursday (September 1) morning, a day after it was revealed that the Zika virus might have spread outside the initial Aljunied-Sims Drive cluster.
The Ministry of Health (MOH) said on Wednesday night that a new potential cluster had emerged in Bedok North Avenue 3, where three previously reported cases live.
At around 8.30am on Thursday, fumigation operations were carried out around housing blocks in the area and chemicals were sprayed into drains to prevent mosquitos breeding.
According to The Nation in Thailand, the number of detected Zika infections in Thailand has jumped significantly this year compared to recent years.
Between 2012 and 2015, an average of just five people were recorded as infected with the Zika virus each year.
But in the first six months of this year, at least 97 people in Thailand have been diagnosed with the disease.
And over the past week, new infections have been detected in Chiang Mai, Chanthaburi, Phetchabun and Beung Khan provinces.
In Laos, a total of 18 cases with Zika virus were discovered in laboratory screenings from 2013 to 2015, but there have been no more cases so far.
Source: Vientiane Times