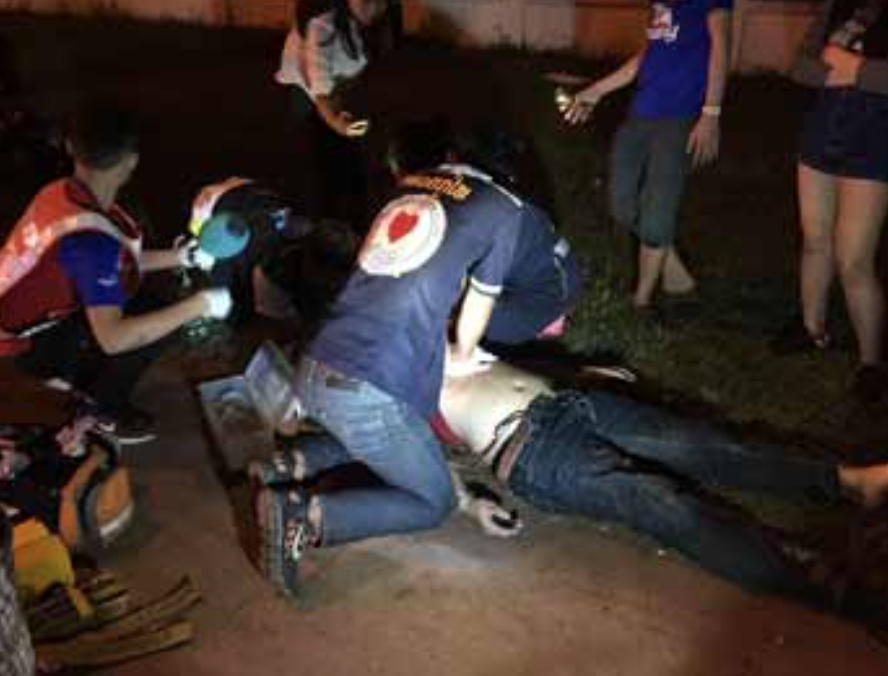 The number of road accident victims being treated at Mittaphab Hospital has increased this month coinciding with the 28th and 29th ASEAN Summits, a doctor has said.
According to the doctor, over 1,000 people were injured and 4 people were killed in road accidents in Vientiane from September 2-11.
Head of Emergency and Critical Care Medicine at Mittaphab Hospital, Dr Vangnakhone Dittaphong, told Vientiane Times yesterday there was an expectation that the accident rate would have decreased because of recent official safety campaigns but that wasn't the case.
He said the figure of more than 1,000 was a dramatic increase compared to the 800 road accident injuries the hospital recorded for the whole of last month.
"We have a medical team on standby to provide 24- hour emergency services but it seems many doctors didn't want to take on additional emergency work as they didn't get enough time to rest because of the large number of accidents," he said.
On some days, the hospital had to send accident victims to other hospitals because they didn't have enough beds at Mittaphab.
The hospital is cooperating with the Foundation for Assisting Poor People of the Lao PDR which provides aid to victims of road accidents and transports patients to hospital.
The doctor on the hospital's emergency team said most accident victims needed treatment as a result of drunk driving or excessive speeding on the part of at least one of the parties involved. Last week's wet weather may also have been a factor in the spike in accidents.
He said doctors sometimes failed to resuscitate accident victims because they were dead on arrival, the emergency team was busy with other patients or there weren't enough doctors on hand when the casualties arrived. Many serious accident victims died because their arrival at hospital was delayed.
According to the Traffic Police Department under the Ministry of Public Security, over 3,746 accidents were recorded nationwide and 700 people died in road accidents around the country over the eight months from January to August 2016.
Motorbikes were involved in 95 percent of the accidents, with 90 percent of those dying in accidents being male.
Source: Vientiane Times