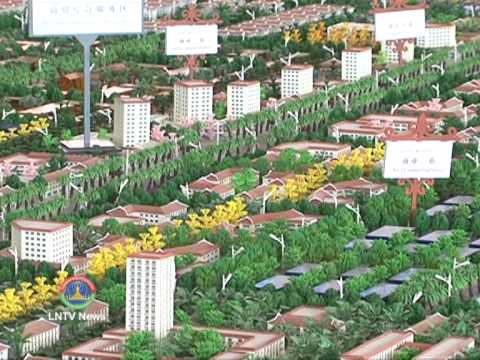 VIENTIANE — Laos' economic growth is to remain robust through 2016 up to 2018, the World Bank has said.
Economic growth in Laos is projected to moderate but still remain robust at around seven percent in 2016, driven by the power sector, some recovery of agriculture and continued dynamism in manufacturing, state-run news agency KPL reported Thursday, citing a World Bank report.
Growing electricity exports have helped improve the external balance; however, low commodity prices negatively affected fiscal revenues and widened the deficit, KPL quoted the growth outlook for East Asia and Pacific in 2016-2018, released by the World Bank on Wednesday.
The past growth pattern in Laos, weakly linked to poverty reduction, the recent expansion of manufacturing, and low price pressures, may have strengthened the link during 2016, the World Bank said.
Growth catalysed by rapid development of electric power generation capacity for both domestic use and export is a driver economic growth in the natural resource rich country, despite persistent low commodity prices impacting the value of the country's copper exports.
Around 1,350 MW of installed capacity is expected to come on stream in Laos during 2016, increasing the capacity of the power system by more than 20 percent to around 6,200 MW output.
Agriculture is expected to recover following last year's drought and output in manufacturing is to continue to expand albeit from a low base and mostly confined to the Special Economic Zones.
Construction activity moderated as few power projects were completed in 2015; however, it has remained robust in 2016, supported by pipeline power projects as well as the development of real estate, according to local media reports on Thursday.
The prospects for Laos maintaining a target growth rate in the six and seven percentiles for current and coming years is expected to rely on narrowing fiscal and trade deficits.
Laos may also need to improve connectivity and productivity to weigh on wider regional and global economies, local daily Vientiane Times said.
On the other hand, output in mining is expected to remain flat in Laos, while the number of tourist arrivals fell in the first half.
Headline annual inflation averaged 1.3 percent during the first seven months of 2016 and is expected to pick up slightly as oil prices stabilize. Core inflation is at around 1.5 percent.
Chief Economist of the World Bank's East Asia and Pacific Region Sudhir Shetty identified increased power exports and diversification as trends set to propel further growth in the Mekong sub-regional nation of some six and a half million.
"Power exports continue to grow, they continue to be robust, and that I think has underpinned the growth in exports," Shetty responded to a question from Xinhua at a press conference.
Meanwhile, achieving growth in a more sustainable manner "doesn't require a reduction in Laos growth rate."
"What it requires is greater attention in Laos both on the fiscal outlook as well as management of the exchange rate and consideration of financial sector risks," he said.
The Lao economy is projected to grow at around seven percent in 2016, a slight slowing from 7.4 percent in 2015.
Source: Xinhua