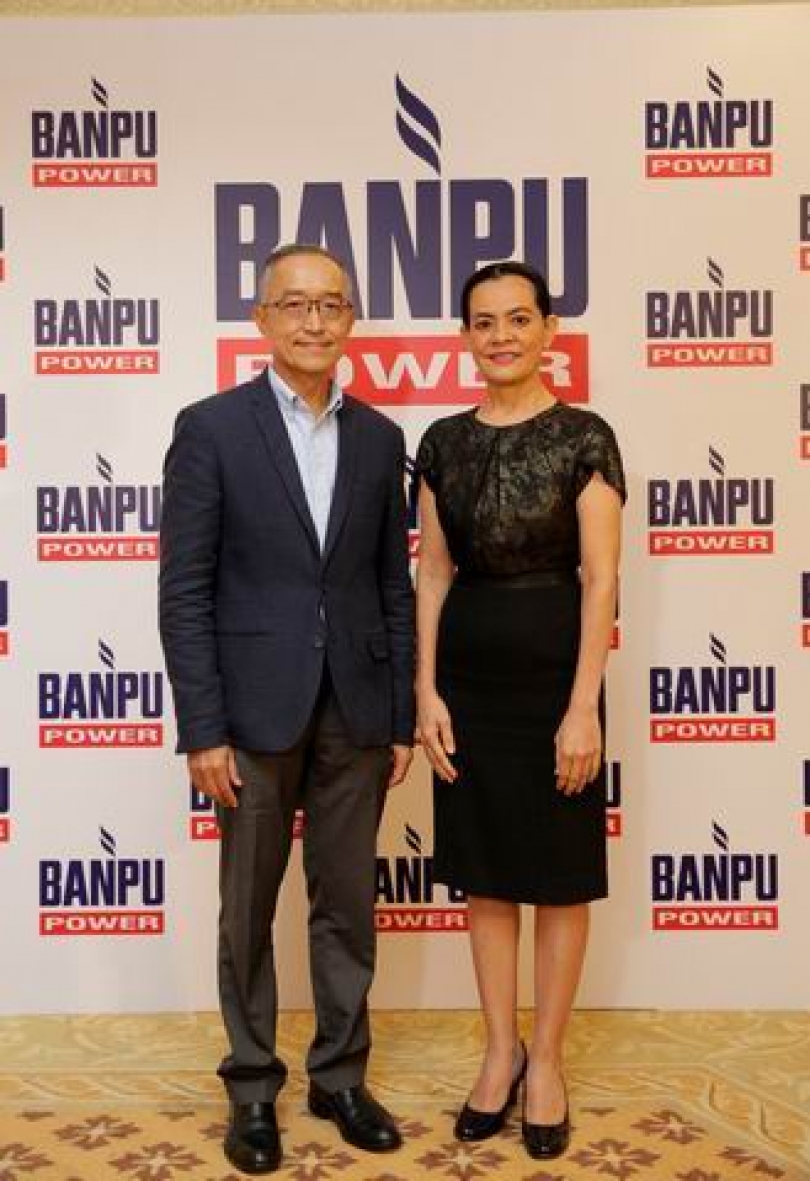 BANPU POWER has targeted raising up to Bt13.6 billion from its initial public offering (IPO) later this month. The company, whose shares will be traded on the stock exchange under the BPP symbol, is being spun off from Banpu, which will remain a coal producer and maintain a 78.71-per-cent holding in its power-generating subsidiary after the IPO.
Banpu Power plans to issue up to 648.5 million new shares, 210 million of which will be allocated to Banpu shareholders and the balance to the general public.
The IPO price range is set at between Bt18 and Bt21 per share. The subscription period is October 10-13 for Banpu shareholders, and October 18-20 for the general public.
Somruedee Chaimongkol, chief executive officer of Banpu and a board member of Banpu Power, said the spun-off unit would be a near debt-free company with a shareholding equity of Bt34 billion and the capability to borrow more than US$700 million-$750 million (Bt24.3 billion-Bt26.1 billion) that it needs to fund the targeted expansion of its equity-based power-generating capacity from 1,913 megawatts at present to 4,300MW by 2025.
Most of the IPO proceeds will be used to repay a loan from its parent company for equity investment in the lignite-fired Hongsa power project in Laos early this year.
The repayment will help Banpu to save on interest payments to the tune of about $8 million annually.
She said Banpu Power had signed an international cornerstone placing agreement to allocate 110 million shares to Capital Research and Management and Credit Suisse, which had agreed to subscribe to the shares at the final IPO price, because the companies were both quality institutional investors whose participation would boost the confidence of general investors.
Bualuang Securities, Kasikorn Securities and Thanachart Securities are the co-lead underwriters of the IPO, the final price of which will be announced on October 17.
Previously a purely coal-fired power producer, Banpu Power entered the renewable-power business last year with solar-power investments in Japan and China.
From only 55.6MWequity capacity currently, the company aims to increase its renewable-power capacity to at least 20 per cent of its total equity MW by 2025.
China and Japan will contribute chiefly to the renewable target, with 400MW-500 MW to be derived from China, and 200MW from Japan, Banpu's CEO said.
Banpu Power chief executive officer Voravudhi Linananda said the company's strengths lay in its high-quality power-generation assets located in fast-growing markets in Asia.
It operates in Thailand, Laos, Japan and China, and is eyeing projects in Indonesia, the Philippines, Vietnam, India and other Asia-Pacific countries.
Committed projects and those under development alone will help Banpu Power to grow by 10 per cent annually, reaching 2,500MW equity capacity by 2018, he said.
The power producer believes it can maintain the return on its Japanese and Chinese investments at 12-14 per cent per annum in the years to come, he added.
Meanwhile, the company has set a goal for its Thai and Chinese power assets to each contribute one-third of its portfolio.
Somruedee said Banpu expected to benefit from the rally in coal prices, which had shot up to $78-$80 a tonne from less than $60 last year, since it still had about one-fourth of the 41 million-42 million tonnes of coal it expected to sell this year that it had not yet entered into forward-price contracts.
The coal producer would, therefore, realise the improved market prices in the current quarter.
Source: The Nation