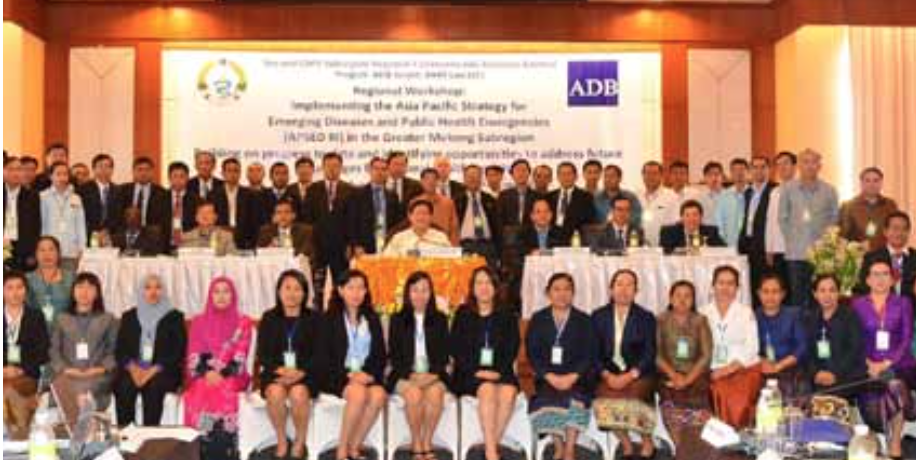 The prevention and control of infectious diseases will be more effective in the Mekong Sub-Region and Asia-Pacific Region after international health officials met for talks in Champassak province last week.
Health officials from Cambodia, Laos, Malaysia, Myanmar, Thailand and Vietnam discussed how to combat emerging diseases and public health emergencies that are now threatening people's health in the region.
Speaking at the opening ceremony of the Regional Workshop on Implementing Asia-Pacific Strategy for Emerging Diseases and Public Health Emergencies in the Mekong Sub-region, Minister of Health Associate Prof. Dr Bounkong Syhavong said that over the past few years, countries in the Mekong Sub-Region and Asia-Pacific Region have faced outbreaks of various infectious diseases like SARS, bird flu and Zika.
I hope that discussions among health officials in the region will help us keep diseases at bay and prevent future outbreaks, he said.
In addition, the workshop encouraged medical professionals in the region to work in a more coordinated manner to combat diseases.
Measures adopted by health officials included capacity building and good standards preparedness for preventing and handling infectious diseases.
Participants agreed the workshop would promote coordination and cooperation among health officials in Laos and other countries in the region.
This included an agreement to work closely together in the event of a future outbreak of infectious disease.
Lao health officials from Phongsaly, Luang Namtha, Oudomxay, Bokeo, Huaphan, Xieng Khuang, Khammuan, Saravan, Xekong, Attapeu and Champassak provinces attended the workshop.
Source: Vientiane Times